Inspirational Team to Speak at Candlelit Walk to Shine Light On Helping Those in Crisis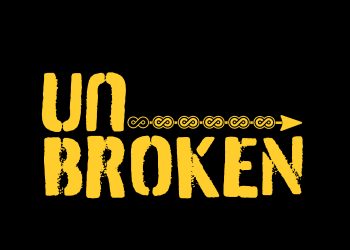 Team UNBROKEN, sponsored by the Steven A. Cohen Military Family Clinic at Centerstone, will join Blanchfield Army Community Hospital to "Light up the Night"
The Steven A. Cohen Military Family Clinic at Centerstone is proud to bring Team UNBROKEN to Fort Campbell, KY on September 16th for Blanchfield Army Community Hospital's "Light up the Night" event.
Team UNBROKEN, led by Gretchen Evans, a retired Command Sergeant Major with 27 years of service and Veteran Hall of Fame inductee, will be speak at the event hosted in conjunction with the Army's observance of National Suicide Prevention Month.
During her time in service, Evans lived through the nightmares of war. She lost soldiers – fellow brothers and sisters in arms that once stood right beside her. She felt the impact of enemy warfare that left her deaf and struggling with PTSD. She battled depression and survivor's guilt and fears that she would never be whole again.
Today, after forming a team of fellow disabled veterans and military friends, she and Team UNBROKEN travel the world competing in extreme races including the World's Toughest Race, airing on Amazon, serving as a reminder that there is always hope.
"We are honored to be a part of this important evening," Evans said. "As a team of disabled people who understand the invisible wounds of war, we want to show people that if a deaf person, a person with traumatic brain injury, a type 1 diabetic can compete in the World's Toughest Race, than they can take a look at their own life and say, 'I can do that too'".
The "Light up the Night" candlelight walk and vigil will take place in the hospital's parking lot between the A and E buildings on September 16th at 7:30. Individuals attending the event are encouraged to arrive early.
The event will kick off with Team UNBROKEN guest speakers, followed by a "Light up the Night Walk" and a moment of silence remembering individuals who have lost their lives to suicide.
"Losing one life to suicide is one too many," Jennifer Smith, Clinic Director of the Cohen Clinic at Centerstone said. "That's why we are so grateful to sponsor Team UNBROKEN in their mission to help raise awareness of mental health concerns while showing others there is hope. This awareness event allows us the opportunity to stand together and support other who have felt alone and show them hope and healing are possible."