Join us for a Back to School Bash!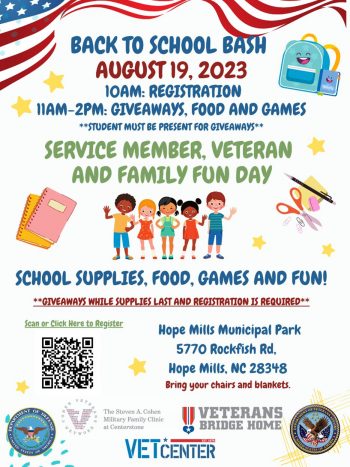 The Fayetteville LINK, together with the Vet Center, The Steven A. Cohen Military Family Clinic at Centerstone, Veterans Bridge Home, DOD Suicide Prevention Team and the Fayetteville VA Suicide Prevention Team are proud to host a Back to School Bash.
Join us for a Service Member, Veteran, and Family Fun Day! There will be school supplies, food, games and fun.
10:00am: Registration
11:00am – 2:00pm: Giveaways, Food, and Games
This event is for military affiliated families and giveaways are for school-aged children. Student must be present for giveaways. Giveaways while supplies last.