Centerstone Greenwood – Fry Road
Centerstone's Greenwood, Ind. location provides a comprehensive system of care with services based on choice and needs for individuals and families. Treatment is client-centered with an emphasis on recover
Outpatient Services
1644 Fry Road
Suite C
Greenwood,
IN
46142
---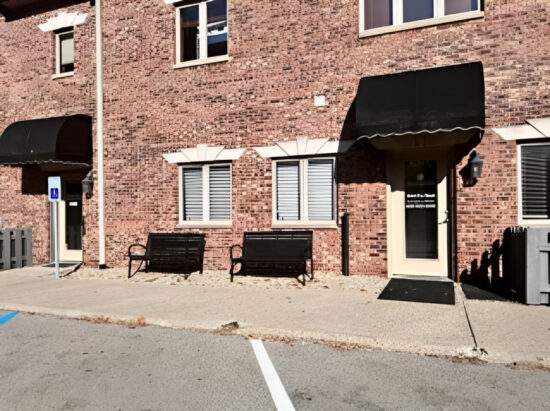 $
Location Information
Services are offered using the most current, evidence-based treatments.
Cognitive Behavioral Intervention Therapy (CBIT) – An intervention designed to reduce symptoms of post-traumatic stress disorder (PTSD), depression, and behavioral problems and to improve peer and family support and enhance coping skills.
Employment Coaching – Services that specialize in preparing individuals to choose, obtain and keep competitive employment.
Anger Management and Depression – A 12-week therapy program for individuals utilizing the Substance Abuse and Mental Health Services Administration (SAMHSA) curriculum.
Life Skills – Positive behaviors enable individuals to deal with the demands and challenges of everyday life. Skill-building interventions are offered in group or individual sessions.
Mapping Enhanced Counseling – Communication and decision-making techniques with graphic visualization tools that focus on critical issues and recovery strategies.
Seeking Safety – A women's group for developing coping skills for safety in relationships, thinking, behavior, and emotion; meets 2 times a week.
Family Therapy – Family counseling promotes better relationships and understanding within a family. The therapy can also be a tool to help a family deal with a specific incident.
Child and Family Services – We develop individualized treatment plans to address the unique needs of each child. By teaming with families, schools and communities, we build a network of support that allows healing to occur.
Addiction Programming, including:
12-Step Facilitation – Identifies triggers and relapse prevention measures, and emotional components of addiction and recovery; meets 3 nights a week.
Moral Reconation Therapy (MRT) – For individuals with a long criminal history and/or history of multiple unsuccessful treatment attempts
Recovery Coaching – Provides a personal link between an individual with substance use or co-occurring disorder problems and family, friends, and community to build personal skills, abilities, and assets.
Relapse Prevention – A behavioral self-control program for individuals with addiction issues learning how to anticipate and cope with the potential for relapse; the group meets weekly.
Medication-Assisted Treatment (MAT) – In conjunction with counseling and/or behavioral therapies, MAT is a successful treatment option for opiate or alcohol disorders. Assessment is required.