Meet Our Advisory Council – Mark Weber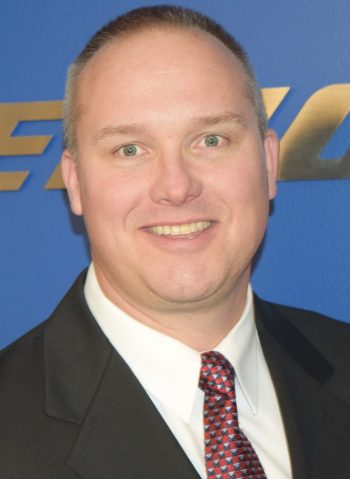 Mark is currently assigned as the Senior Manager of Operations, Component Operations, for the Boeing Global Services organization in Jacksonville, Florida. In this new role, he is responsible for the repair of all composite and structural components supporting multiple programs and customers.
Formally, the Senior Operations leader responsible for Boeing Jacksonville Site Support, to include all facilities, information technology, warehousing and production control of the Component Operations organization, F-18 and QF-16 maintenance, repair and modification programs. Instrumental in multiple new facilities being constructed on Cecil Field for current and future Boeing work scope.
Prior to his Site Support Operations role, Mark was the Senior Manager of QF-16 Operations responsible for all production and modification requirements with the conversion of Government Furnished Equipment, flight certified F-16 aircraft, into QF-16 Full Scale Aerial Target (FSAT) drones. The autonomous FSATs provide high fidelity threat representation of adversary air superiority fighters for air-to-air and surface-to-air weapon systems testing.
Before accepting a position with Boeing in 2018, Mark served in the United States Air Force for 25 years where he held leadership positions including the command of large, complex and diverse organizations in manufacturing, aircraft production, program management and supply chain/logistics management. He has extensive experience in aviation operations, maintenance, logistics, process improvement, training, quality and safety. Mark earned an undergraduate degree from the United States Air Force Academy and a Master's degree in Organizational Leadership from Chapman University, CA.
Mark is a native of Seattle, Washington. He is married to Samantha, who is an Early Childhood/Education Specialist. They have three children. He enjoys family activities, sports, the outdoors and live music.
What is your background with the military?
25 year Air Force career – Aircraft Maintenance/Acquisition & Logistics. Retired Colonel.
How long have you been in your community?
7 years.
Why did you want to become an AC member?
I really like what I learned about the organization. I wanted to continue to give back and support people that I have stood side by side with my entire adult life. This was an awesome opportunity that I could not pass up. I respect and admire those who served in any capacity. This includes all family members, who often feel the most stress and or heartbreak.
How do you feel the Steven A. Cohen Military Family Clinic adds value to the military community?
I think that the Clinic delivers care that is accessible, comprehensive, safe and responsive which will resonate throughout the military community. Because of the many sacrifices that both the member and their family have to make in this profession, the Clinic will help create a healthy existence, improve morale and improve operational readiness, all of which in one form or together is intrinsically valued by everyone.
What is your vision for the Steven A. Cohen Military Family Clinic?
I envision the Clinic to be prominent in our greater Jacksonville area and to be a top caregiver option for all those that it serves. To be consistent in what they offer military members, veterans, families, partners, caregivers and others.