Meet Our Advisory Council: Tommy Childress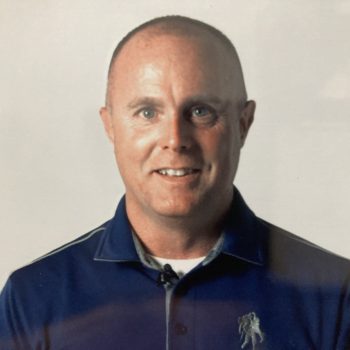 Tommy Childress was born in Houston Texas but, was raised in a small town in Louisiana. After high school, he enlisted in the United States Navy as a Fleet Marine Force Hospital Corpsman. Following all the required training, he was stationed in Camp Lejeune NC for 10 years. There he filled an assorted amount of jobs in the medical field to include being deployed in combat tours four times in multiple locations across the ocean.
Following Camp Lejeune NC, Tommy was stationed in Jacksonville FL where he filled the position of Plans Operations and Medical Intelligence. While there, he was deployed again to augment an Army unit in Kuwait. After returning from that deployment and completing his assignment, he went unaccompanied to become the 2nd BN, 3rd Marines Senior Medical Department Rep. There he took a team of 64 medical professionals into Afghanistan for a successful combat tour.
To complete his 20 year military career, Tommy returned to Jacksonville FL where he completed recruiting duty as a medical and special operations recruiter. Tommy retired as a Hospital Corpsman Chief Petty Officer from the United States Navy with a Bachelors degree in Psychology from Webster University and a Masters Degree in Healthcare Administration from Webster University.
Tommy began his civilian career by becoming a Combat Stress Recovery Program Specialist with Wounded Warrior Project in 2014. Here he served post 9/11 wounded warriors dealing with invisible injuries through an adventure based program called Project Odyssey. Here he encourages wounded warriors both physically and mentally while in a supportive environment by giving them tools and education on how to best manage their PTSD. After six years of serving warriors, Tommy transitioned to the roll of Project Odyssey Manager where he manages the Jacksonville Project Odyssey team of six specialists.
Tommy resides in Green Cove Springs Florida, with his wife Michelle. He has three grown sons. His oldest is currently serving in the United States Navy and is stationed in Guam.
Q&A with Tommy Childress
Name: Tommy Childress
Position: WWP Project Odyssey Manager
Background (in particular any military affiliation): 20 year retired Navy Corpsman
How long have you been in your community?: 8 years with WWP
Why did you want to become an AC member?: It allows a connection for our veterans in most need and it allows me to support an organization serving invisible wounds.
How do you feel the Steven A. Cohen Military Family Clinic adds value to the military community?: It takes the barriers to care. It allows our veterans and their families to receive world class counseling with understanding of how the military works and the issues facing them.
What is your vision for the Steven A. Cohen Military Family Clinic?: Expanding the capabilities and opportunity of care. More opportunities for our veterans and families to receive care where they most need it.
What does serving on the Advisory Council mean to you?: It means staying connected to what is making a difference and impact in veterans lives. I would have an impact on something that saves lives.