Meet the Team: Erin Thomas-Donaldson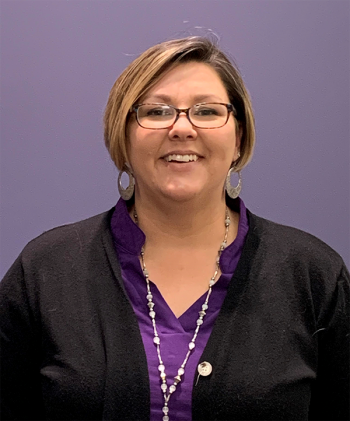 One thing is definite within the Steven A. Cohen Military Family Clinic at Centerstone – our team is a team. Each and every staff member not only plays a crucial role in accomplishing our mission to ensure our military families receive the care they've earned, but they do so from the heart and with a passion that can't help but to inspire. Here's a closer look at one such teammate, intake specialist, Erin Thomas-Donaldson.
Tell me a little bit about yourself, such as where you grew up and your background leading up to joining CVN?
I was born in Kentucky and raised in Nashville, TN. I also spent my high school years in central Florida. At the age of 25, I started my Bachelors in Psychology with an emphasis on Childhood Development. During this time, I got married and had two children one boy and one girl. I moved to Clarksville in 2013 and have remained here since. I obtained my Master of Science in Clinical Mental Health Counseling in 2019. I joined CVN in 2020.
You've taken life experience and built a career to help others, what was your greatest takeaway from this process?
One thing I have taken away from my experience in the field is to be open to others' perspectives and to be understanding. Almost everyone is trying to cope with something.
How have things been going at the clinic since you arrived?
Wonderful! I love my job. I love what I do. My co-workers are amazing people.
Have you faced challenges so far in your time at the clinic?
Yes. The amazing thing about this clinic is the support. If I am having a difficult time with something I have people who are more than willing to help.
What do you hope for the clinic and your clients?
My hope for the clinic is that it will continue to provide excellent care to Veterans, Active Duty, and their families. The professionals in this office are passionate about what they do. I'm very excited and humbled to be working with such an amazing team.
What do you like to do for fun?
I love to be outside. This includes: hiking, gardening (I love plants!), horseback riding
Favorite sports team?
I don't have any favorite sports team. I do enjoy going to Predators games.