Ashley Newton named chief executive officer of Centerstone's Research Institute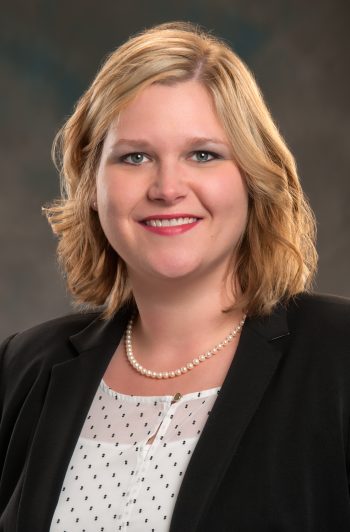 Centerstone, a nonprofit health system specializing in mental health and substance use disorder services, has announced Ashley Newton as chief executive officer of its Research Institute, effective January 23, 2023.
Newton has been employed by Centerstone since 2006 and most recently served as chief quality and patient safety officer for the health system. In her new role, Newton will lead all activities that take place within Centerstone's Research Institute, including clinical education and training, translating science to practice, clinical research and evaluation, clinical outcomes measurement and decision support, as well as quality, clinical risk management, and patient safety programming. Newton will also continue to serve as Executive Director of Centerstone's ARHQ-certified Patient Safety Organization where she oversees the development and implementation of policies and procedures aimed at improving patient care throughout Centerstone, ensures continued survey readiness, and provides direct management to quality leaders.
"Ashley's vision is to continue the development of Centerstone as a leader in patient safety, quality, clinical excellence and innovation," said David Guth, Centerstone's chief executive officer. "Her leadership of Centerstone's Research Institute ushers in an exciting and significant step forward for our organization."
Newton has held multiple clinical and administrative roles, including both operational and behavioral health research and quality leadership positions. Newton holds a bachelor's degree in psychology and a master's degree in strategic leadership from Middle Tennessee State University.
"My number one priority is ensuring Centerstone patients get the very best care possible, and I think the way we get there is through science, data, and technology. I'm excited for this new opportunity to lead the Research Institute and to see how we can leverage the team's incredible expertise to achieve our goals and deliver on Centerstone's mission," Newton said.
Newton is a Certified Professional in Healthcare Quality from the National Association for Healthcare Quality (NAHQ), a Certified Professional in Patient Safety from the Certification Board for Professionals in Patient Safety, a Lean Six Sigma Green Belt, a certified Project Management Professional, and has a Design Thinking certification from Massachusetts Institute of Technology (MIT).
About Centerstone
Centerstone is a nonprofit health system providing mental health and substance use disorder treatments. Services are available nationally through the operation of outpatient clinics, residential programs, the use of telehealth, and an inpatient hospital. Centerstone also features specialized programs for the military community, therapeutic foster care, children's services, and employee assistance programs. Centerstone's Research Institute provides guidance through research and technology, leveraging the best practices for use in all their communities. Centerstone's Foundation secures philanthropic resources to support the work and mission of delivering care that changes people's lives. For more information, call 877-HOPE123 or visit centerstone.org.
For more information, please reach out to mediainquiries@centerstone.org.