Centerstone names Rona Krueger as Chief Quality & Patient Safety Officer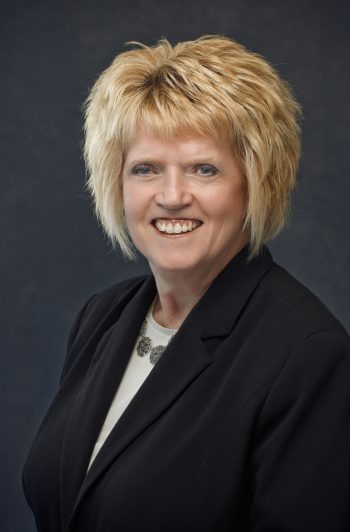 Centerstone, a national leader in behavioral health and addiction treatment services, has named Rona Krueger as Chief Quality & Patient Safety Officer, effective April 16, 2023.
As Chief Quality & Patient Safety Officer, Krueger will be responsible for all quality and patient safety programming to ensure compliance and continued process improvement across the Centerstone organization, which covers a multi-state footprint. Krueger will work to implement policies and procedures aimed at improving patient care and quality throughout the organization, ensure continued survey readiness, provides direct management of quality leaders, and facilitate alignment between improvement initiatives, patient focus and the organization's overall strategic plan.
"Rona has been a trusted member of the Centerstone organization since 1995, and brings a wealth of experience in clinical service delivery, program management, and quality and safety management," said Ashley Newton, chief executive officer of Centerstone's Research Institute. "As Centerstone continues to grow, Rona's expertise will allow us to continue providing our patients with the highest-possible quality of care."
Krueger earned a master's degree in social work from the University of Cincinnati and a bachelor's degree in social work from The Defiance College. She is a member of the Affiliated Service Providers of Indiana (ASPIN) and serves as Chair of the Indiana Council of Community Mental Health's Quality Improvement Committee. Additionally, Krueger is a CARF Surveyor and is trained in Lean Sigma Six.
"I am pleased to accept the role of Chief Quality and Patient Safety Officer for Centerstone's Research Institute. I believe strongly in the work our organization does to positively impact the lives of people who seek our care. Of equal importance to me is ensuring our staff have the skills and resources necessary to safely and competently deliver life changing services.  We do excellent work in this area now, and I'm excited about the ways in which Centerstone's Research Institute will be able to continue to support our clinical programs to deliver high quality, effective services," Krueger said when asked about her new role.
Krueger succeeds Ashley Newton who moved into the Chief Executive Officer role for Centerstone's Research Institute in January 2023.
For more information or to arrange an interview, please reach out to mediainquiries@centerstone.org.