Centerstone to present at youth mental health summit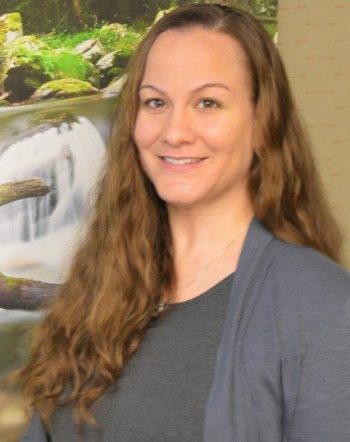 Jenna Farmer-Brackett, clinical excellence manager at Centerstone, a nonprofit health system specializing in mental health and substance use disorder treatments, will be the keynote speaker at the Youth Mental Health Workshop – Parent Edition in Wood River.
Farmer-Brackett, of Jersey County, will present "Successful-ish parenting: It's ok to be clumsy" during the mental health summit on Saturday, May 6 from 9 a.m. – 12:30 p.m. at the Alton-Wood River High School in the auditorium.
"Parenting is complicated, and that's putting it lightly," said Farmer-Brackett. "We'll use our time together to talk about realistic expectations, healthy and unhealthy worries, and being a perfectly imperfect parent."
Farmer-Brackett has worked with Centerstone and its legacy organizations for 16 years.  Her clinical experience includes working with the whole age spectrum, and has supported people as they navigated concerns related to trauma, suicide and other high risk concerns, severe persistent mental health issues, and chronic, persistent behavioral concerns. Farmer-Brackett is a licensed clinical professional counselor in the State of Illinois and a national certified counselor through the National Board of Certified Counselors. In her current role as a clinical manager at Centerstone, she participates in a number of activities related to staff learning and development. Farmer-Brackett also serves on the IMPACT Suicide Conference planning committee, which is a function of the Madison County Mental Health Alliance. 
Youth Mental Health Workshop – Parent Edition is sponsored by the Madison County Mental Health Board. Other sessions during the event include:
"How do I help? Supporting grieving children before and after a loss" by Krystal Oswald and Whitney Aubrecht with Visions LLC
"My kid is angry – now what?" by Diana Cuddeback with Heartlinks Grief Center
"Using lived experiences to reach youth about substance use" by Ty Bechel with Amare
"How to maintain resilience while caring for a loved one with a mental illness: Strategies and Resources" by Kristine Gamm-Smith and Kelly Jefferson with NAMI Southwestern Illinois
"SOAR: Stress, coping and resilience" by Tammy Iskarout with Riverbend Family Ministries
"Let's flip the relationship we have with social media" by Julie Smith with Webster University
"Mental health: How to know when your middle school needs help" by Kate Fagin with Refuge
For more information about the Youth Mental Health Workshop – Parent Edition, visit bit.ly/ymhpe.