Dr. Brad Nunn named chief clinical quality officer at Centerstone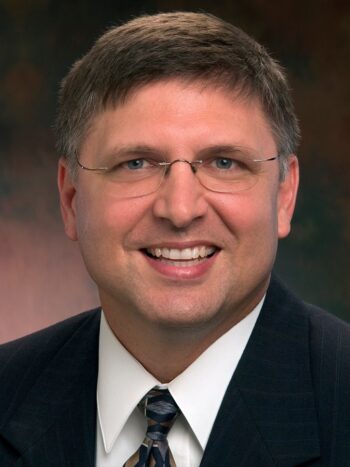 Centerstone, one of the nation's leading providers of behavioral health care, has promoted Dr. Brad Nunn to chief clinical quality officer for its operations in Tennessee, Georgia and North Carolina. Previously vice president of quality improvement, Nunn joined Centerstone in 1987 and has helped establish both research and data analytics functions at the organization.
In his new role, Dr. Nunn facilitates organizational planning for improvement in care and services. He collects and analyzes data to discover opportunities for improvement followed by suggested action plans that help ensure improvements are accomplished and documented. Dr. Nunn is also responsible for performing, coordinating, and facilitating quality assurance and performance improvement activities related to clinical practice.
"We're excited to have Brad on our executive team as chief clinical quality officer," said Ben Middleton, regional CEO for Tennessee, Georgia, and North Carolina operations at Centerstone. "His decades of experience as a provider and as a leader in clinical excellence standards are invaluable to Centerstone."
"I welcome the opportunity to further expand and formalize my role within this important organization," said Dr. Nunn. "I have always been interested in how to make things work better, and I look forward to continuing to help make our clinical services be the best they can be to continue our mission of delivering care that changes people's lives."
Dr. Nunn received his PhD in clinical psychology from Auburn University and has been a licensed clinical psychologist in Tennessee since 1988.