Mandi Ryan Promoted to Vice President, Healthcare Integration at Centerstone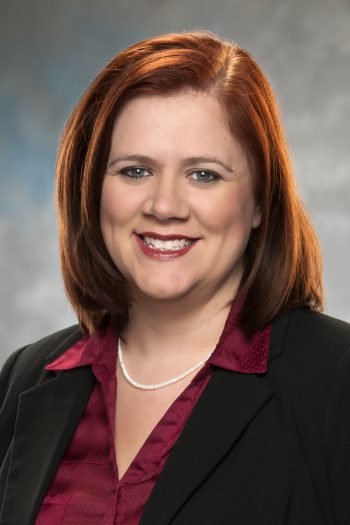 Nashville, Tenn. — Centerstone, a national leader in behavioral healthcare, has promoted Mandi Ryan to vice president of Healthcare Integration. Mandi joined Centerstone in 2014 as program manager of Integrated Care and then advanced to director of Healthcare Innovation.
In her new role as vice president of Healthcare Integration, Ryan oversees Centerstone's Health Link services, Continuous Treatment Teams, Safety Net case management, hospital liaisons, and several grants from the Substance Abuse and Mental Health Services Administration.
"Mandi's proven innovation, leadership and management skills will help guide our organizational growth towards further integrating behavioral and physical healthcare services," said Ben Middleton, Centerstone's chief operating officer in Tennessee.
Centerstone has long emphasized the importance of integrating physical and mental health to improve outcomes in both areas. The nonprofit's Health Link coordinated care services were awarded quality stars ratings from all three Tennessee managed care companies. Centerstone was also named an Exemplary Practice Organization by the U.S. Centers for Medicaid & Medicare Services for its operations in Tennessee.
"I am looking forward to leading Centerstone in delivering care that changes people's lives through integrated care," said Ryan, who has worked as a nurse with physical and mental healthcare providers and holds a Master of Science in Nursing degree for Leadership and Management.
About Centerstone:
Centerstone is a nonprofit healthcare organization dedicated to delivering care that changes people's lives. We provide mental health and substance abuse treatment, education and support to communities in Florida, Georgia, Illinois, Indiana, Kentucky, and Tennessee and additionally offer individuals with intellectual and developmental disabilities life skills development, employment and housing services. Nationally, we have specialized programs for service members, veterans and their loved ones, and develop employee assistance programs for businesses of all sizes. Centerstone's Research Institute improves behavioral healthcare through research and technology, and Centerstone's Foundation secures philanthropic resources to support our work.
###