Talk to Your Teens About Substance Use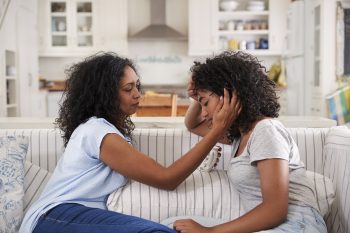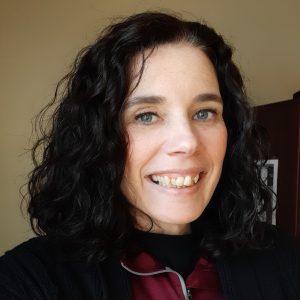 By Mandy Hazel
Centerstone Counselor and Case Manager
According to the 2018 Illinois Youth Survey (IYS), 30% of 8th grade students, 43% of 10th grade students and 58% of 12th grade students report using substances during the previous year.
The 2018 IYS also reported the following regarding age of first use of alcohol, nicotine and marijuana. Students were asked if they had ever used these substances. The percentages listed are of students that answered that they had never used each substance:
| | | | |
| --- | --- | --- | --- |
| Had never used… | Alcohol | Cigarettes | Marijuana |
| 8th grade | 70% | 93% | 90% |
| 10th grade | 54% | 88% | 77% |
| 12th  grade | 39% | 79% | 58% |
When the same students were asked if their parents had talked to them about substance use in the past year, on average, the following percentage of students responded yes, their parents had talked to them about substance use:
56% of 8th grade students
54% of 10th grade students
47% of 12th grade students
The earlier you open the lines of communication between you and your children, on a variety of topics, the easier these conversations may be. But remember, it is never too late to get the conversation started. And once you start talking about substance use, keep talking throughout the teen years. One conversation is not enough.
Remember, teens are going to test the boundaries. So, give them boundaries to push back on. That is how they grow.
Here are some suggestions as you start these conversations about substance use:
Make your values clear and repeat them often.
Don't lecture, be sure to allow for questions.

Don't be afraid to say, "I don't know." That's a good way to have follow-up conversations.

Say exactly what you mean, not what you hope they will hear.
Set rules.

Explain your reasoning behind the rules.
Explain the consequences of breaking rules.
And make sure you stick to the rules, so they know that you will stick to the consequences.

Be ready to discuss any family history of substance use disorders.
Pick a code word or phrase your teen can use in a call or text if they find themselves in an uncomfortable situation.
Here are some things for you to pay attention to as you work through the teenage years together:
Has their friend group changed?
Is there noticeable change in their behavior?
Have their grades declined?
Are they no longer interested in extracurricular activities that they once enjoyed?
Remember that these things don't always indicate substance use. Children grow and change. But don't ignore these possible indicators either. Talk about them with your teenager.
If you are concerned about your teen using substances, call Centerstone to set up a youth assessment at 1-877-HOPE123 (1-877-467-3123). For more information about the Illinois Youth Survey, visit: https://iys.cprd.illinois.edu/.
Mandy Hazel, BS CADC, has been a counselor and case manager at Centerstone's Fellowship House campus since July 2014. Mandy works with patients in the outpatient, detox, residential and family programs and has also served as a preventionist.