The Gift of Giving to Others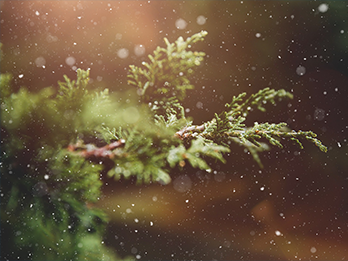 The winter holidays come wrapped up in themes of peace, love, presents, and light that are admirably meant to bring more joy to this world. We'd be remiss, however, not to remember that many may also struggle with depression, loss, and financial strain amidst these holiday traditions. Fortunately, there is plenty of research available to suggest those stumbling blocks are no match for the true season of giving.
The season of giving does not have to be stress-inducing. Multiple studies indicate that the process of giving will often result in lower blood pressure, higher self-esteem, lessening depression and greater happiness. Giving does not always have to be financial—it can be used by giving your time to connect with someone or going out of your way to do something nice. Generosity is shown to spark pleasure centers in the brain, increasing feel-good chemicals such as serotonin and dopamine.
Without fail, what creates happiness in us is to take the focus off ourselves and do something helpful for someone else. So what are some creative, cost-effective ways to give back during this holiday season?
Volunteer: Community outreach is a fun place to start. If you have a car, there are some local organizations that prepare special meals for people in need and could use delivery drivers. If you like to sing or play piano, nursing home residents would love a visit from someone bearing the gift of song. Your presence is a present. In fact, there are studies that show participants who volunteered more frequently experienced greater mental health and other benefits than those who did not volunteer at all.
Connect: Another study indicates acts of giving that promote deeper social connection result in increased happiness. One idea is to give an older family member a notebook with thoughtful pre-written questions related to their history. Whenever you're together, select a question, take notes and build a special biography over time. It's sure to become an invaluable keepsake for all involved.
Repeat: Use the winter holidays to consider developing a recurring practice of giving. The act of repeatedly giving to others can really make a difference in your attitude. It can be as simple as setting a calendar reminder to text encouraging messages to a friend or buying the person's lunch in line behind you. You'll be glad you did.
It is a gift to yourself when you give to others. If you need help overcoming depression and anxiety or discovering the great gift that you are to others, Centerstone is here to help. Call 1-877-HOPE123 (1-877-467-3123) for more information.
Matt Hardy, PhD, is the Regional Chief Operating Officer at Centerstone.
---
---