Maintaining recovery in the New Year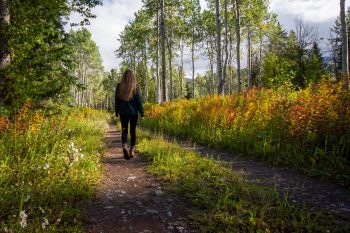 The beginning of each year always comes with conversations about new things people will start doing. People will adopt new hobbies, try new foods, travel to new places, and a whole host of other things. But what does recovery look like in the New Year?
The New Year is just as good a time as any to start your recovery journey. This time of establishing resolutions can go hand-in-hand with taking control of your life and committing to sobriety.
Rhythms
Starting new habits is a crucial part of early recovery. Taking the time to establish new habits will redirect where you focus your energy, keeping you mindful and motivated to achieve your overall goals.
While establishing habits that directly counteract your substance use are practical and helpful, starting unrelated habits can be just as helpful. Things as simple as making your bed daily or keeping a gratitude list can prove beneficial to your recovery.
Remembering
"There is a saying in recovery to 'keep it green,'" says Courtney Pence, Manager of Residential Substance Use Disorders & Recovery Housing Services for Centerstone. "This means to keep your past fresh in your mind so that you don't forget where you came from and all you had to accomplish and overcome to get to where you are now."
Your past does not define you, and you can let it strengthen you to become who you are meant to be. If you have already been on your recovery journey for some time, think about where you started and take a moment to feel proud of yourself.
Reassurance
If you don't follow your new habits perfectly, extend grace to yourself. One day of stumbling does not throw away all of your progress. "The good thing about life is that you can start over at any moment of any day. Time is not defined by days, but rather when you choose to start over," says Courtney Pence.
Try to remember that you are stronger than you think you are. Be kind to yourself and don't compare your journey to anyone else's. You are worthy of becoming who you want to be and you have people who believe in you. Take your recovery one day at a time and remind yourself of your progress as you go.
If the New Year begins to feel too overwhelming, remember that help is just a phone call away. Connect with Centerstone today by calling 1-877-HOPE123 (877-467-3123).
---
---