Positive Childhood Experiences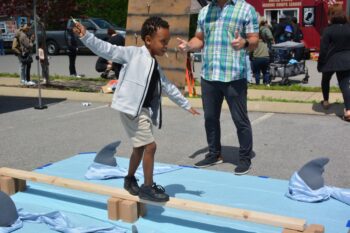 Many parents, if given the choice, would wrap their children in bubble wrap to protect them from any adversity. In truth, adversity is a part of life, and a part of growth.
It can be concerning when your child witnesses what researchers call an "Adverse Childhood Event." These events, however, do not mean that a child is destined to be traumatized. In fact, studies have shown that it is just as important to consider all of the events in a child's life, including their Positive Childhood Events.
We know now that, just as there are experiences that can be negative or disruptive for children, there are experiences that supportive adults can intentionally cultivate for children to protect them from the impacts of difficult situations.
These include:
Being able to talk to their family about feelings and emotions.
Feeling as if their family stood by them during difficult times.
Enjoying participation in community traditions.
Feeling a sense of belonging in high school.
Feeling supported by friends.
Having at least two non-parent adults who take a genuine interest in them.
Feeling safe and protected by an adult in their home.
What are some activities that you could start at home or in your neighborhood to be intentional about these practices?
Make up silly games, rhymes, or phrases that your family uses to communicate that you care and have fun together.
Model for your child the practice of naming emotions in a healthy way. You can say something like "Wow! I'm feeling frustrated with how much traffic there is today and I'm feeling it in my muscles. Do you want to take some deep breaths with me?"
Get connected in your community. This could be learning the history of your community and visiting some important or notable places, finding a place of worship or a community group that shares values or interests, or finding a place to do a creative activity together.
Tell your family's story, and include ways that your family has been resilient, brave, or resourceful. Look through old photo albums or print off some pictures and make a new one.
Listen when your child talks and encourage them to let you know if they have a safety concern.
Attend a movie night or workshop at our clinic in Clarksville! You can find information on all of our activities at coheninthecommunity.com
By Tammy Leininger, Therapist