Reality Race Stars Join Fort Campbell and Local Military Family Clinic to Prevent Suicide
World's Toughest Race athletes Dr. Anne Bailey and Army Major (ret) Dan Runyon are not only inspirational Team UNBROKEN partners in the first all-disabled team to compete in Amazon's extreme race, they are also powerful voices in the fight against suicide. In honor of September's Suicide Awareness Month the two joined forces with the Steven A. Cohen Military Family Clinic at Centerstone and Blanchfield Army Community Hospital (BACH) to share one message at the medical treatment facility's "Light Up the Night" suicide awareness event – no one is alone.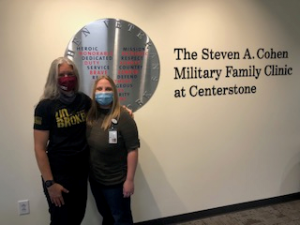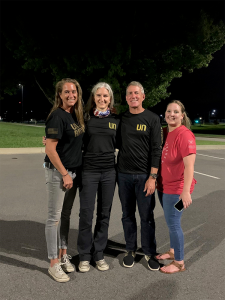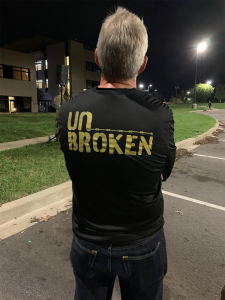 Bailey and Runyon represent Team UNBROKEN. A collection of disabled veterans and veteran advocates each thriving despite living with various disabilities. The team's founder Command Sergeant Major (ret) Gretchen Evans is deaf following an explosion in combat. Runyon, a former Special Forces soldier, suffered a broken back. Bailey works at the department of Veteran Affairs and is a type 1 diabetic. Each has been told their conditions present mountains they can't climb. Each refuses to accept that.
Instead, standing as one, Team UNBROKEN serves to remind others potentially suffering that nothing is impossible and no one should feel alone.
"The heartbeat of Team UNBROKEN is to show ourselves and others with wounds – whether visible or invisible – that anyone with fierce determination and the right support system can face the toughest obstacles," Bailey said.
Both Bailey and Runyon have been touched by those invisible wounds that led to the loss of loved ones. Bailey's older brother and Runyon's wife both died by suicide, therefore, they are driven to ensure others don't suffer the same loss.
"It's not just about continuing to address challenges and allowing your disabilities or mixed abilities to define you but it's also about getting the word out that you're not alone ad there is support and help which is a lot of our collaboration with the Cohen Clinics at Centerstone," Bailey added.
Bailey and Runyon joined Cohen Clinic at Centerstone staff members for an entire day on Fort Campbell. They met with soldiers, participated in combat medic training and ended the evening as guest speakers at BACH's annual suicide awareness walk.