Red Carpet Effort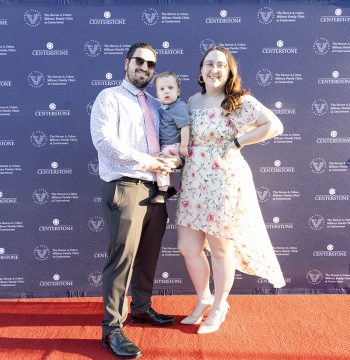 The Steven A. Cohen Military Family Clinic at Centerstone rolled out the red carpet last month to mark a milestone year for the Cohen Clinic at Centerstone Community Art Show.
"The art show celebrated its fifth year in style," Meghan Williams, the clinic's outreach director exclaimed. "This event has always meant so much to us not only in that it honors the power of creativity and the role it can play in healing, but also because it demonstrates how our community comes together to ensure our nation's heroes know they are not alone."
Founded in 2019, the annual art show began as a way to celebrate the clinic's first year of operations.
"Through community room enrichment activities, often featuring art classes, we quickly recognized the importance of artistic expression and the impact it can have on a person's healing journey," Williams explained. "When we were looking for a way to celebrate our one year anniversary, we thought what better way to do so then to honor this fact and showcase the talents of veterans and military families right here in our own backyards."
This year's show built upon that tradition, showcasing more than 40 artistic masterpieces all donated by generous local artists who support the clinic's mission to provide low to no-cost, high-quality, compassionate and accessible mental health care to our nation's heroes.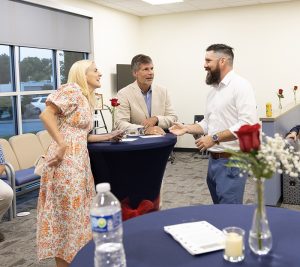 "At the forefront of the show is always the efforts and sacrifices of our military families," Julie Adams, the clinic's director noted. "From the artists who graciously donated their work, to the patrons who generously bid on those masterpieces, this event highlights a collective dedication to the clinic's  -ensuring our active duty service members, veterans and their loved ones have access to their care they have rightly earned."
As in years past, the 5th Annual Cohen Clinic at Centerstone Community Art Show featured an online auction with all proceeds going back to the non-profit clinic to ensure it can continue to that mission. This year's showed raised just over $6,000.
"We truly can't thank everyone who participated in this year's effort enough," Adams said. "We are so grateful to the artists who gave of their talents and the many individuals that demonstrated their commitment to our military families. Together we are changing people's lives."