Mental Health and Addiction Treatment
for Every Kind of Person
Centerstone believes mental health matters for everyone. We embrace the uniqueness of each individual and foster an inclusive environment where each person is valued for their experiences and perspectives.
What People Are Saying
My son has been a client of centerstone for a while. The services that we received from his new med mgr, Kayla was par excellent. I'm excited for the journey! Telehealth makes it easier to make sure i am on time for all of our appointments and that are business remains confidential.
I don't know where I would be without the help of Centerstone.
The commute sometimes is hard when you are having bad mental health issues. but logging on our laptop in the comfort of your own home cuts out more excuses for not going and you feel more comfortable being in your own place.
The support from the staff has been phenomenal and plays a major role in my efforts towards my recovery. I can't say thanks enough for the opportunity to have the experience of working this program. The guidance the staff and program offers are life changing.
The recovery coach was extremely focused on my future plans of sobriety and the staff here was amazing they really do care about you here and am extremely grateful to have been a part of this thank you so much.
The interaction between staff and residents here was great. The food was outstanding and abundant,very wonderful. The care and concern from the staff was great and very welcoming in my time of hopelessness.
Centerstone and my therapist have been helping me tremendously
My favorite part of the program was all the tools I've learned from the materials given in groups/classes. I've learned more in the past 28 days that I've been here than any other form of treatment I've received in the past.
I am extremely blessed to have completed this program and I will continue to work with others and continue my life in recovery. Also I will recommend this program to everyone I know. Thank you so much.
It helps me to be able to talk to someone outside my family who has an open-minded perspective that can help analyze situations to give me the head knowledge that I can utilize to help better myself and my life. No matter what is going on with me even when I get emotional my therapist is always so very understanding.
Strengthening Families Program Parents Training Course, not only helped me to gain knowledge about parenting, It also has helped me to gain patients understanding and a new perspective on parenting and life in general…and id like to think i gained a few new friends in addition to the skills and lessons the program taught me.
Previous
Next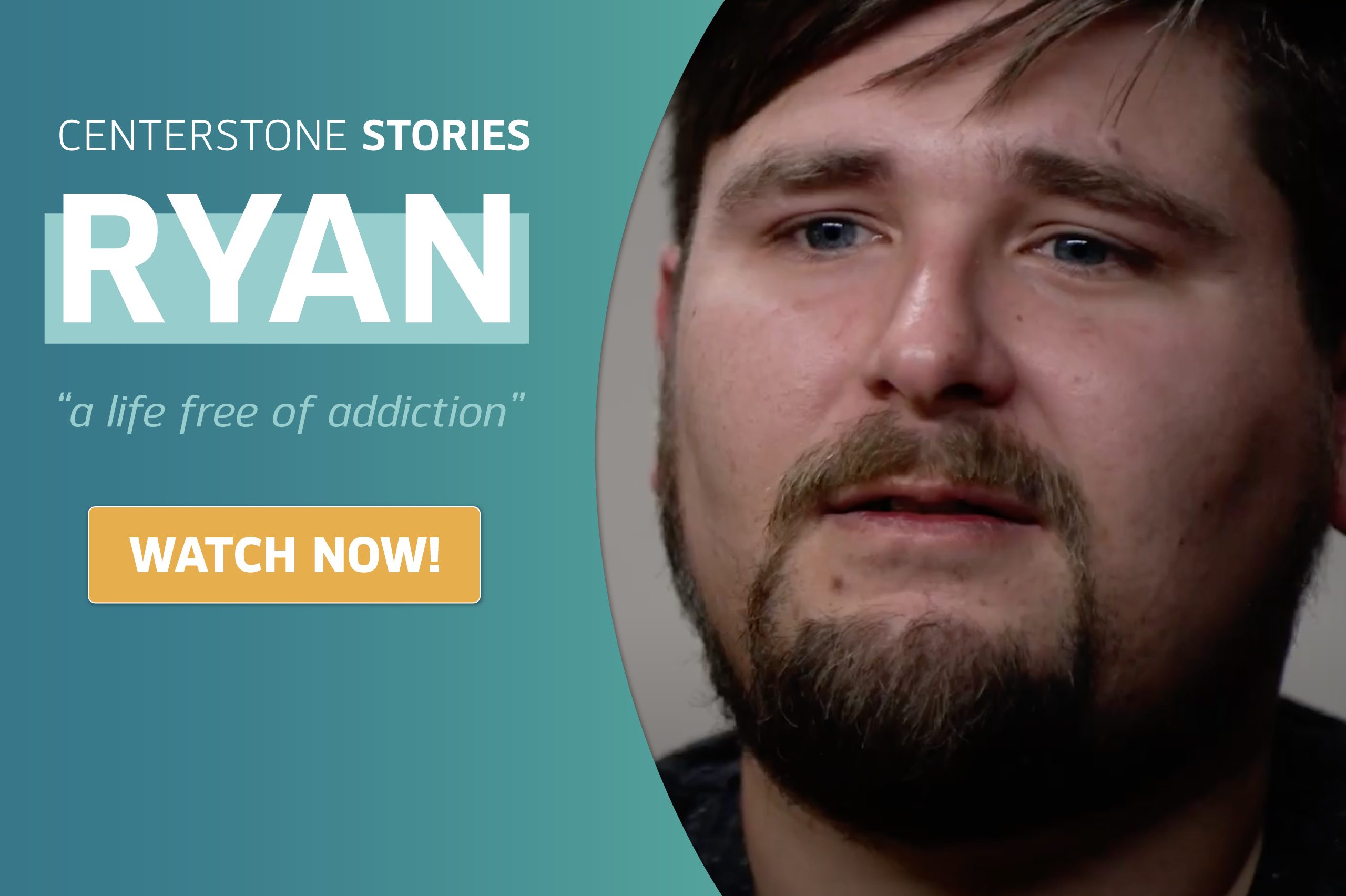 Centerstone Stories
Ryan's addiction began when he got into a car accident and was prescribed pain medication. He quickly became addicted and lost his apartment, his car and many of his friends. It wasn't until his foster mom called that he told her he needed help. Ryan went to a Centerstone Recovery Center where he set out on a life free from addiction.
Hey, Neighbor.
We're here for you.