Artistic Magic is Back at the Cohen Clinic at Centerstone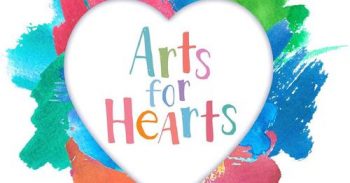 For years we watched common paper turn into decorated journals, socks crafted into gnomes and leaves transformed into masterpieces in their hands!  In fact, it was their endless creativity that inspired the annual Cohen Clinic at Centerstone Community Art Show. Now, after more than a year away, we are thrilled to announce that our talented friends at Arts for Hearts will be back to share their magic again!   Starting in January, and once a month thereafter, our community room will be the home of Arts for Hearts and their magical talents. 
"We have missed our Arts for Hearts partners so much this past year and a half," Meghan Williams, the clinic's outreach director said. "I remember the first event we held with them years ago. It was incredible to watch our military families get creative while making masterpieces and memories. We are so excited to welcome them back and to begin offering these classes again."
Arts for Hearts is a local nonprofit dedicated to spreading the joy of creativity through various art projects. Normally the group would conduct classes for a variety of local organizations, including inside the Cohen Clinic at Centerstone's community room, but COVID concerns hindered the ability to hold in-person sessions. Now, while taking safety precautions such as limiting class sizes, the group is ready to get back to what they do best.
"We are excited to get back to sharing our projects," Rita Annatia, the group's founder, said. "Art can be so rewarding and fun. We could all use a bit of that again."
Arts for Hearts will be holding classes once a month at the clinic beginning January 20th from 11:30am to 1:00pm. This session will be for adult participants. In February, the group will rotate to an evening session for families. For more information on Arts for Hearts including upcoming projects log onto the group's website at https://www.artsforheartsclarksville.org/ or inquire further at cohen@centerstone.org.