Bella's Closet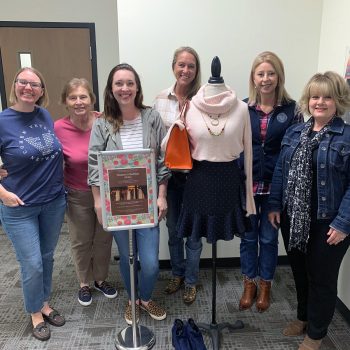 Women getting back into the workforce have a few guardian angels in their corner and, thanks to a recent clothing drive at the Steven A. Cohen Military Family Clinic at Centerstone, those angels were able to drive away in an SUV full of donated items to help those women dress for success.
The clinic recently conducted a business attire clothing drive throughout the month of October to benefit Bella's Closet – a local nonprofit dedicated to helping women obtain and maintain employment no matter their social or financial circumstances.
"We are often looking for ways to give back to the community," Clinic Director, Julie Adams said. "Bella's Closet is a wonderful resource for women looking to potentially improve their lives through rejoining the workforce or going back to school. We were honored to help in some small way."
Clinic staff members, their families, and others generously gave to the cause ultimately collecting more than three large wardrobe boxes and two additional accessory boxes full of items for Bella's Closet's two Clarksville locations.
Bella's Closet founders, Cynthia Pitts and Carolyn Watson, made it a point to pick up the donated items at the clinic themselves noting that they wanted to thank those who donated in person and to assure them their generosity will make a huge difference for many in women in the community. To make an appointment or to stop by the nonprofit's location at the Smith Trahern Mansion Carriage House, you can message them on Facebook at https://www.facebook.com/Bellas-Closet-122742926659350/ . The group also has a second location inside Clarksville.com Realty, at 151 Dunbar Cave Road, and they are open Tuesday and Thursday from 9am-1pm.