Bolster Your Mental Wellness with Mindset Monday Virtual Resiliency Workshops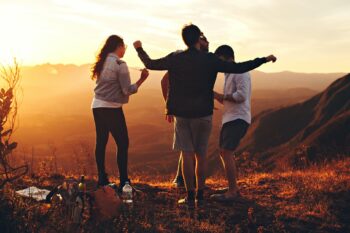 Are you looking to build your mental wellness and resiliency? Mindset Monday Resiliency Workshops, facilitated by American Red Cross licensed behavioral health care professionals and sponsored by the Steven A. Cohen Clinic Military Family Clinic at Centerstone, may be just what you need!
These hands-on workshops are designed to help you improve your mindset and overall wellness and are held the last Monday of every month from 11:30-1 p.m. EST through secure Zoom meetups.
We currently have three #MindsetMonday workshops that are coming up in March and April, two of which are currently open for registration through Eventbrite.
March 22, 2021 — Stress Solutions: Teaches stress-management approaches by learning the signs of stress, practicing relaxation techniques, etc. Please register, here.
March, 29, 2021 — Connecting with Kids: Teaches common reactions to stress in children, provides practical ways adults can help children cope and offers information on when and how to seek professional support. Please register, here.
SAVE THE DATE April 26, 2021: Support for Caregivers: Provides caregivers ways to reduce isolation, incorporate new identities and build wellness plans to achieve a healthy lifestyle and reduce stress.
We have an exciting lineup of workshops planned throughout 2021 and look forward to bringing these back in-person soon!
For more information or to schedule an appointment, please call the Cohen Clinic at Centerstone- Fayetteville directly at (910) 500-1800.