Child Abuse Education for Parents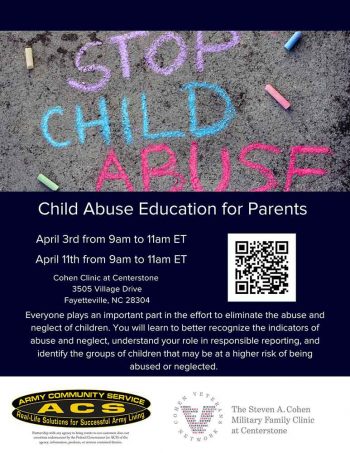 Join u on Monday, April 3 from 9 – 11 a.m. ET or Thursday, April 11 from 9 – 11 a.m. ET.
Everyone plays an important part in the effort to eliminate the abuse and neglect of children. You will learn to better recognize the indicators of abuse and neglect, understand your role in responsible reporting, and identify the groups of children that may be at a higher risk of being abused or neglected.
Sign up here: https://form.jotform.com/230334075414144