Child Trauma: Traumatic Events and Considerations for the Effects of Trauma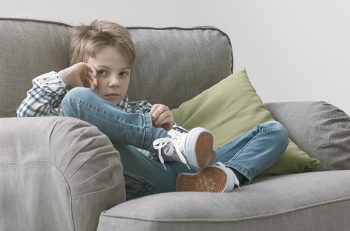 For youth, traumatic events can be experienced first-hand, witnessed directly, or learned about happening to a loved one. These events are characterized as being violent, dangerous, or threatening to the child's life, body, or that of another person (especially primary caregivers and close loved ones). Trauma can be thought of with the Three E's: the event, the experience, and the effect.
The following are examples of the types of events that could be traumatic:
Domestic, family, and community violence
Physical assault and abuse
Sexual assault and abuse
Human trafficking
School shootings
Physical neglect
Psychological and emotional abuse and neglect
Sudden or violent death of a loved one (including suicide)
Terrorism, war experiences, and refugee experiences
Life-threatening and serious natural disasters
Life-threatening and serious accidents or illness
Military family-related events (ex. deployments, parental death, or parental injuries)
When children and adolescents are in traumatic situations, their experience of the situation is also important to consider. Events that are experienced with fear for their lives, their body's safety, or the physical safety of loved one are considered traumatic. They may also experience an event with a sense of helplessness or hopelessness.
The next consideration is the effect that this event and experience has had on the child. It is entirely normal to have a disruption to mood, behaviors, or routines immediately following a traumatic event. I think most adults would agree that following a car accident, most people would be a bit shaken up, perhaps feel more anxious, dream about the accident, or be hesitant to drive again. These are completely appropriate body responses to something scary happening. However when the effect of the trauma continues, and further develops beyond a month, there may be a notable child traumatic stress effect occurring. These effects include but are not limited to:
Reoccurring and upsetting unwanted memories of the event
Reoccurring nightmares about the event or similar content material
Feeling very emotionally upset (fear, horror, guilt, shame, anger) or physically upset when reminded about the event (sweating, upset stomach, heart racing)
Seeking to avoid thinking about or talking about the event
Avoiding activities, places, people, or situations that remind the child of the event
Noticeably more fear, guilt, sadness, shame
Less interest in things they typically enjoy (social interactions, play, hobbies)
Seemingly more on guard and on alert
More irritable and increased anger outburst
Trouble sleeping
Difficulty concentrating
It is also important to note how these effects are influencing the child's day such as impacting the relationship with caregivers/parents, siblings, friends, other adults, or school behavior.
Fortunately, experiencing a traumatic event does not automatically imply that a child will develop a traumatic stress reaction. There are a variety of factors that can both protect youth from adverse effects, and put them at risk. These factors pertain to the child, the family, the community, and larger cultural considerations. Consider for a moment a severe natural disaster that has impacted a community, not every person (including children) will experience that in the same way or be effected similarly. Based on past trauma history, the reaction of others, severity and proximity, and cultural messaging, there will be a spectrum of reactions.
Because of this, it is important to remember the Three E's. Not every child with a history of traumatic exposure will need additional help (with approximately two thirds of children reporting at least 1 traumatic event by 16), however approximately 16% of youth develop Posttraumatic Stress Disorder and others experience other trauma-related mental health challenges. If your child is showing signs of traumatic stress, know that there is help available and recovery is possible.
For more information on how the Steven A. Cohen Military Family Clinic at Centerstone may be able to help military children in need of extra support log on to the clinic's website at https://centerstone.org/cohen-military-family-clinic/clarksville/.
Child Trauma Treatment and Training (CT3)  A project funded by SAMHSA Grant # 1H79SM084812-01