Cohen Clinics at Centerstone Honor Fallen Heroes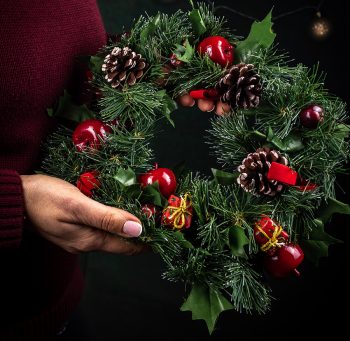 Wreaths Across America has three missions – remember, honor, and teach. This year, the Steven A. Cohen Military Family Clinic at Centerstone embraced these missions and joined forces with this heartwarming national effort to not only remember those who have served and passed, but to also pay tribute to them this holiday season.
Each December, on Wreaths Across America Day, military families, caring individuals, and organizations around the country ensure our fallen heroes graves are decorated and their sacrifices acknowledged for the holidays with a simple wreath that symbolizes so much more.
"It is such as simple gesture, but it's not," Meghan Williams, outreach director at the Cohen Clinic at Centerstone said. "Our veterans and military families have paid prices for our freedoms that cannot be easily explained, but because of these sacrifices we celebrate our holidays, embrace our traditions and are able to do so because of their of life of service. A wreath on a hero's grave is a small thank you, but we hope it is an unspoken thank you that says more than we can."
"Watching families, loved ones and friends of veterans unite to show their appreciation for our nation's heroes always warms my heart," Brigadier General (ret.) Michael Fleming, outreach director at the Cohen Clinic at Centerstone in Jacksonville, FL, said. "It is an honor to serve our nation and I have no doubt those who came before us would be grateful that we remembered them in this way."
Wreaths were distributed in Resthaven Memorial Gardens in TN, Sandhills State Veterans Cemetery and the 3D SFG (A) Memorial Walk in NC, as well as St. Augustine National Cemetery in St. Augustine, FL.