CSX Gives Gift to Help Military Families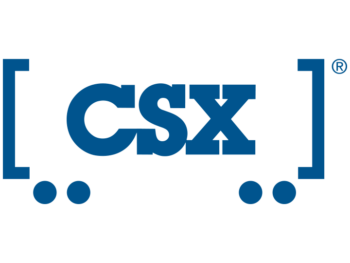 CSX, a national transportation supply company headquartered in Northeast Florida, is stepping up to help military families in need and the mission of the Steven A. Cohen Military Family Clinics at Centerstone. The rail and intermodal business, known for its support of veterans, active duty service members and first responders, recently awarded the clinics a gracious Pride and Service grant to ensure the clinics are able to continue to provide military families with accessible and compassionate mental health care and more.
Located in Jacksonville, FL, Fayetteville, NC, and Clarksville, TN these non-profit clinics are dedicated to providing proven mental health care treatment to active duty service members, veterans, National Guardsmen and Reservists and all military families. They also strive to support this most deserving population beyond traditional therapy by hosting free enrichment activities that encourage connectivity and promote healing.
"CSX granted our Jacksonville, FL clinic $10,000 last year that we were able to utilize for outreach and community engagement," Lisa Eggebeen, Regional Director of the Cohen Clinics at Centerstone said. "Since that time, we have added our sister clinic in Fayetteville, NC and continue to operate our first location in Clarksville, TN as well. Thanks to CSX, technology and multistate clinical licensures we are now able to support military service members, veterans and their families across the southeast. CSX leadership recognized the incredible number of families we could serve and more than doubled their gift this year, providing us with $25,000 so we can continue to serve this incredible population. We couldn't be more grateful."
The clinics have already put this funding to use by developing a virtual parenting class series that covers topics such as the ages and stages of growth for infants and toddlers, ways to enhance positive brain development in children and teens, communicating with respect, building self-worth in children and much more.
"We have had amazing success with this program," Bethany Lavigne, case manager and parenting series organizer said. "It has been incredible to witness how our participating families have grown and strengthened their bonds."
The Cohen Clinics at Centerstone also plan to expand their highly talked about "Hold me Tight" couples- workshop, offering the opportunity to military couples looking to improve their relationships across eight states.
"These workshops and classes have received tremendous feedback," Eggebeen said. "We are thrilled that CSX's gift will help us offer these opportunities to even more military families especially now in light of the struggles so many are facing due to the COVID -19 pandemic. We truly believe that our military families should never feel alone and this gift will help us ensure they don't."
CSX's Pride in Service grants are intended to serve those who serve, and are awarded to organizations that honor and support national and local heroes – veterans, active military and first responders.  This funding has been recognized by AMVETS, Employer Support for the Guard and Reserve, and other organizations that value the importance of CSX's commitment.  CSX is proud that more than 3,700 veterans, active duty military and first responders have chosen to work for their company, forming nearly one fifth of the CSX workforce.
For more information on the Cohen Clinics at Centerstone and services they provide visit their website at centerstone.org/cohen-military-family-clinic/ . Military families wishing to participate in upcoming Nurturing Parenting classes beginning January 13th can register to do so at https://www.signupforms.com/registrations/24734 . Military couples hoping to partake in the "Hold Me Tight" couples workshop which begins February 3rd may register at http://www.signupforms.com/registrations/24739