Day of Giving: Planting Seeds for Healing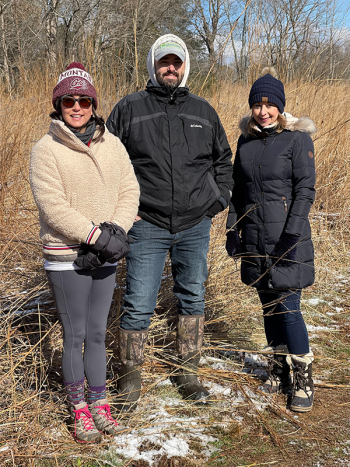 It wasn't the warmest of days, but it warmed hearts. The Steven A. Cohen Military Family Clinic at Centerstone team bundled up recently and joined forces with the Southeastern Grasslands Initiative (SGI) to help give back to the community.
"Being a good community partner is important to everyone here," Julie Adams, Clinic Director, said of SGI and clinic team members. "We want to support not only the clients that come through our doors, but we hope to have a positive impact on our friends and neighbors as a whole. Getting our hands dirty with SGI out at Dunbar Cave was a chance to do that. The area is beautiful and we were honored to play a small role in preserving it for everyone to enjoy."
SGI is a collaboration of conservation leaders led by the Austin Peay State University Center of Excellence for Field of Biology. The group works to conserve, restore, and promote grasslands of all types throughout the Southeast.
"SGI's mission is a beautiful one," Adams said, "and our team was thrilled to support it. We enjoyed every minute and were reminded how healing nature can be."