February Virtual Veteran Services Town Hall Brings Community Together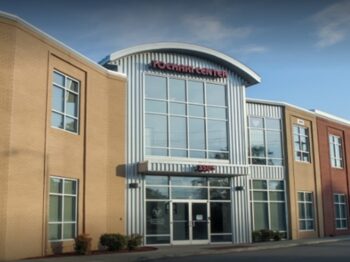 Fayetteville and Fort Bragg community veteran services organizations, along with veterans and military families came together for the first Virtual Veteran Services Town Hall, hosted by The Steven A. Cohen Military Family Clinic at Centerstone, in Fayetteville, N.C., on Feb. 16, 2021.
The goal of the town hall was to provide a space for veteran organizations to share information about their services and an opportunity for veterans and military families to learn about resources in the area.
The town hall featured panelists that represent a cross section of the veteran support community, including Team Unbroken, HopeWay, Cumberland County Schools, Wounded Warrior Project-Fayetteville, Veterans Bridge Home and our Cohen Clinic.
During the town hall, which was moderated by Sharjuan Burgos, Outreach Director, Cohen Clinic at Centerstone, panelists provided an overview of their organization, as well as how they have adapted services in the COVID-10 environment.
The next town hall is scheduled for Friday, March 26, 2021, so please mark your calendars!
Stay up to date on the next town hall by visiting the Events section of our Facebook page www.facebook.com/CohenCenterstoneNC.