Free On-Site Child Care for Clients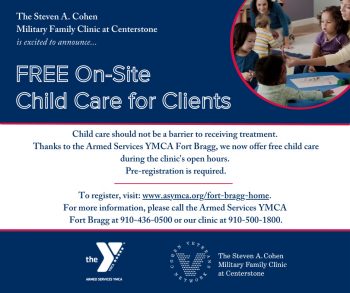 Our Cohen Clinic offers FREE on-site childcare for clients! Pre-registration is required by visiting https://www.asymca.org/fort-bragg-home and creating an account under MyASYMCA.
For more information about this service, contact our partners at Armed Services YMCA Fort Bragg at 910-436-0500 or our clinic at 910-500-1800.
We are here to help you get back to better!