In the Community – Spring 2019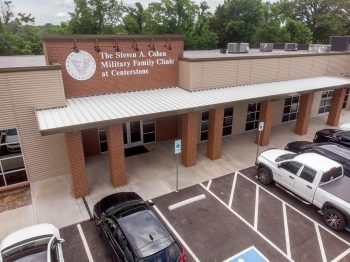 Yoga Classes
We joined forces with local yoga instructors recently and striking poses every other Wednesday evening now here at the clinic. Turnout has been wonderful and word on the mats is more classes may be right around the corner!
Family Movie Night
Family Movie Night has become a family favorite. Our most recent cinema experience featured a packed house of more than 20 moviegoers. This one is here to stay folks and happens the last Thursday night of the month. Mark your calendars and join in the fun!
Valentine's Dinner and Dancing
In preparation for Cupid's big day, we invited area lovebirds out for a night of dinner and dancing. This was a huge hit as even those with two left feet were taught to move like a Fred and Ginger thanks to a local dance instructor!
Arts for Hearts
The Clinic's partnership with Arts for Hearts, a local non-profit dedicated to spreading the love of the arts, is going strong. The group's volunteers shared their crafts with us many times in February, March and April. The group already has projects planned for May and June so be sure to keep an eye on the clinic's social media for dates and times!
ASIST: Applied Suicide Intervention Skills Training
Veterans Treatment Court mentors and numerous community members are now equipped with the skills to save lives thanks to the Tennessee Suicide Prevention Network (TSPN). The Cohen Clinic and TSPN teamed up to provide a two day Applied Suicide Intervention Skills Training (ASIST). The training teaches participants to recognize when someone may have thoughts of suicide and work with them to create a plan that will support their safety.
Women's History Month Tea Party
 We celebrated Women's History Month with a ladies tea event featuring our very own Elizabeth Sherr, licensed Professional Counselor and retired Army Veteran, as guest speaker. The event paid tribute to the unique strength and resiliency found in women everywhere.
Music Appreciation Event
Jazz rocked the clinic brought to us by the Clarksville Community Concert Association. Participants gained an appreciation for the messages inside melodies, and tried their skills at communicating through music with hands on demonstrations.
Business and Personal Development Classes
In partnership with SBDC Tennessee, the Cohen Clinic hosted its first business class for Veterans and military family members in January. January's class covered practical ways to market your business, and upcoming classes will discuss money management, social media marketing, and other business related topics. Moving forward, classes will be held the last Wednesday of every month!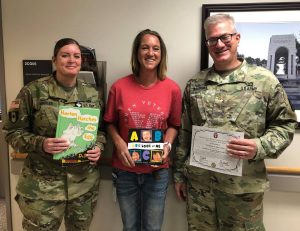 Book Drive for the Month of the Military Child
In honor of the Month of the Military Child, the Cohen Clinic at Centerstone collected more than 250 books for little heroes receiving care at Blanchfield Army Community Hospital's (BACH) Air Assault Family Medical Home. Thank you to everyone that donated!