Join Our Parenting Classes!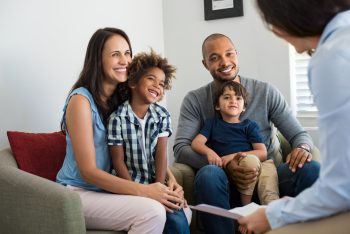 The Steven A. Cohen Military Family Clinic at Centerstone and The Army Community Service Family Advocacy are offering classes to teach skills related to positive discipline, calming emotional responses, and recognizing the indicators of abuse and neglect.
You can register for the classes at the links under each class.
Positive Discipline
February 23, 2023
9am to 4pm Eastern Time
This class teaches parents to help their children develop a sense of responsibility, self-discipline, creative cooperation and problem-solving skills. Attendees learn how to defuse power struggles, promote open communication and empower their children to be accountable for their own actions and choices.
Sign up here: https://form.jotform.com/230334232434141
ScreamFree Parenting
March 30 & March 31 (2 Day Class)
1pm to 4pm Eastern Time
ScreamFree Parenting is not just about lowering your voice but also raising your integrity as a parent. It's about learning to calm your emotional response and focus on your own behavior. By staying cool, calm and connected with your children, you begin to operate less through emotions and more from values and principles.
Sign up here: https://form.jotform.com/230334426237147
Child Abuse Education for Parents
April 3rd from 9am to 11am ET or April 11th from 9am to 11am ET
Everyone plays an important part in the effort to eliminate the abuse and neglect of children. You will learn to better recognize the indicators of abuse and neglect, understand your role in responsible reporting, and identify the groups of children that may be at a higher risk of being abused or neglected.
Sign up here: https://form.jotform.com/230334075414144
Active Parenting for Teens
March 2 & March 3 (2 Day Class)
March 2: 9am to 12pm ET
March 3: 1pm to 4pm ET
Parents and teens are often at odds, but it doesn't have to be that way. When parents and teens learn together, they will have a common language and skills for a smoother ride through adolescence. This course will provide critical tools for the challenging teen years: communication, conflict resolution, encouragement, and more.
Sign up here: https://form.jotform.com/230333819921152