March Virtual Town Hall to Bring Veteran Services Organizations Together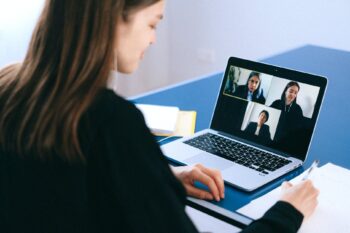 The Steven A. Cohen Military Family Clinic at Centerstone, in collaboration with other community veteran services organizations, will host another Virtual Veteran Services Town Hall in Fayetteville-Fort Bragg, North Carolina on Friday, March 26 at 12 p.m. EST
The goal of the town hall is to provide a space for veteran organizations to share information about their services and an opportunity for veterans and military families to learn about resources in the area.
Our current line-up of organizations presenting are as follows:
Cindy Bean, No Barriers
Cait Coffey, NC Outward Bound & NOSTOS Veterans Program
Jeannette Salcedo, Regional Manager, American Red Cross- Fort Bragg
Katie Stankiewicz, Willow Equine & Soul to Soles Connection
Mark Patton, Military Child Education Coalition
Taneshia Kerr, Fayetteville Chamber of Commerce Government Affairs Council
Cohen Veterans Network and Centerstone are proud to serve the military community. We look forward to hosting this event and hope to see you there!