Meet Our Advisory Council – Chaplain Eric Wester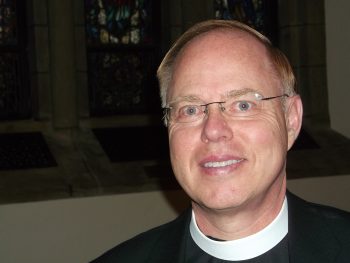 Chaplain Eric Wester is a retired Army colonel and Lutheran clergyman, currently serving as a hospital chaplain in the Department of Veterans Affairs. He works in Jacksonville as part of the North Florida / South Georgia Veterans Health System based in Gainesville, Florida. Chaplain Wester completed a thirty-two year career in the US Army Chaplain Corps. Having entered the Army as an enlisted chaplain's assistant, he completed college, seminary and was then commissioned as an Army chaplain. He was at the Pentagon on September 11, 2001 and worked in the Army Operations Center in the immediate aftermath of the attack. In 2003, he completed a rotation in Kuwait, Qatar and Iraq. His culminating assignment was as Senior Military Fellow teaching and doing research on leadership and ethics at the National Defense University, Fort McNair, Washington DC. He retired from active duty in 2011.
From 2011 to 2019, Chaplain Wester was called to the national staff of the Evangelical Lutheran Church in America. He served as Assistant to the Presiding Bishop and Director, Federal Chaplaincies. He worked directly for the presiding bishop of Lutherans in the United States, supporting approximately 200 chaplains and chaplain candidates in the military, Veterans Administration hospitals, federal prisons and homeland security agencies. He entered retirement with the denomination in 2019.
Relocating to Florida, he was appointed by the synod bishop to serve at St. John's Evangelical Lutheran Church in downtown Jacksonville and St. Andrew's By The Sea Lutheran Church, Jacksonville Beach, following the retirements of their pastors. From 2012 through 2021, he served as an adjunct instructor at the Lutheran Theological Southern Seminary (LTSS), Columbia, South Carolina.
How long have you been in your community? Jacksonville, 3 years (4 in Feb 2023)
Why did you want to become an AC member? Supporting military members, Veterans and their families is a vital, community-based response to their service to our Nation.
How do you feel the Steven A. Cohen Military Family Clinic adds value to the military community? Cohen Clinic provides a setting for the clients served to obtain prompt, accessible, confidential support for military members, Veterans and their families. Cohen Clinic complements the range of services available through the military services and the VA.
What is your vision for the Steven A. Cohen Military Family Clinic? The Cohen Clinic is a community hub, offering integrated services including psychotherapy, counseling, psycho-education, whole-health and renewal programs to strengthen the minds, hearts and relationships of all the clients served.
What does serving on the Advisory Council mean to you? The Advisory Council fosters community connections in the military-friendly ecosystem which makes up region of Northeast Florida and Southeast Georgia. It is fulfilling to engage with staff of Cohen Clinic in assessing and planning services which benefit all those affected by clinic services and events.