Meet Our Advisory Council – Richard Morton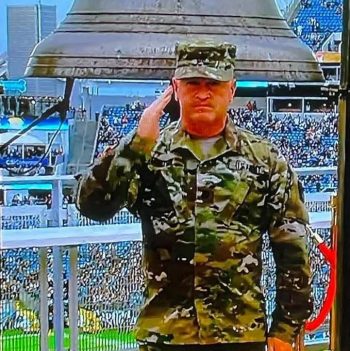 Richard Morton is the Director, Critical Care at Baptist Health and Co-Chair of Baptist Health's Veteran's Assistance and Support Team.
Richard is a retired US Army Lieutenant Colonel and has a doctorate in Nursing Practice, Executive Leadership. In August 2022, he served as the project Operations and Readiness Director for Baptist Health's $300 million dollar Electronic Medical Record Conversion to Epic.
How long have you been in your community?
7 years
Why did you want to become an AC member?
To support the enhancement of crucial behavioral health services to our fellow Veterans and their families.
How do you feel the Steven A. Cohen Military Family Clinic adds value to the military community?
By providing dedicated services to both Veteran's (not just honorably discharged) AND military families. That is a crucial and distinctive element and fills a critical gap and shortages in the availability of these services.
What is your vision for the Steven A. Cohen Military Family Clinic?
To expand and extend their outreach through targeted community activities to maximize the utilization of these critical services by those who deserve and need them the most.
What does serving on the Advisory Council mean to you?
An opportunity to provide guidance, support the continuity and growth of services, and be a part of enhancing behavioral health access for Veterans and their families.