Meet Our Advisory Council: Vice Admiral Mary Jackson, U.S. Navy (Retired)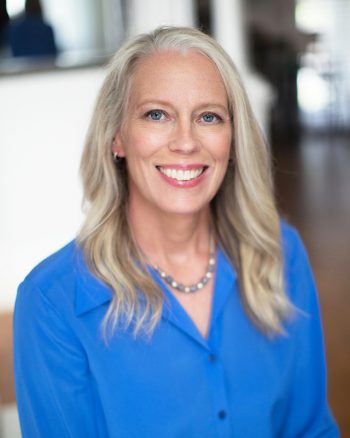 Jackson retired in July 2020 after over three decades of service in the United States Navy. She began her career as a Surface Warfare Officer serving on and off Navy warships achieving command of USS McFAUL (DDG 74), an Arleigh Burke class destroyer. She subsequently went on to command the Navy's largest Navy base, Naval Station Norfolk where she was the equivalent of a city manager or Mayor for a city with a population of 64,000 people, managing operational and service industries while managing the Navy's relationship with local agencies, surrounding communities, regulators, and national media. Upon selection as a Flag Officer, she served in Shore installation Regional and Enterprise level (Navy Installations Command) assignments ultimately accountable for $7.5B and 53,000 personnel executing efficient and effective operational, material and personnel programs from facility management, utilities, port and air operations, security, crisis response, and Sailor/family support services (lodging, food services, childcare, fitness) for 71 Navy installations across 10 Regions providing global support to the Navy and Joint forces.
Currently, Jackson remains engaged through a portfolio of activities, including corporate board independent director roles, consulting as an advisor to clients, and serving as a board member for the Greater Jacksonville Area USO and the Surface Navy Association. Additionally, she is the Chair of the Steven A. Cohen Military Family Clinic at Centerstone Jacksonville Advisory Council.
Jackson holds a Bachelors Degree in Physics (Oceanography emphasis) from the United States Naval Academy and a Masters of Engineering Management from George Washington University.
Vice Admiral Jackson was raised in the Middle East, where her father worked for U.S. Geological Survey, and claims Texas as her home state. She and her family currently reside in Jacksonville, Florida.
How long have you been in your community?
I spent 3 years here while on active duty as Navy Region Southeast, responsible for all Navy Bases in the Southeast United States and Guantanamo. We loved the area so much that when we decided to retire, we moved back here from Washington, DC.
Why did you want to become an Advisory Council member?
Paying it back to the military community will remain one of my core commitments and priorities. I had not known about the Steven A. Cohen Military Family Network when I was serving, but I know how important it is to have these types of resources available for our service members, veterans and their families/care givers. Unfortunately, availability and access to care is a national issue, and also exists within the military services and veteran health programs. What the Cohen Military Family Clinic has and continues to provide makes a dent in the shortfall. I am so proud of the team and the hard work they dedicate every day to be there in a professional, timely, and compassionate manner for those that need care.
How do you feel the Steven A. Cohen Military Family Clinic at Centerstone adds value to the military community?
First and foremost, the clinic impacts people's lives every day with who they see and treat. On a community and partnership level, the Clinic partners with many of the other local military and veteran service organizations to weave a collaborative network that supports and can endure. I also support the USO, and the USO and the Clinic continue to partner for events and shared space.
What is your vision for the Steven A. Cohen Military Family Clinic at Centerstone?
Continued access to care is a number one priority. This can only happen if we retain the team of superstars, and also we need to continue to find key partners who can help fund these efforts. Grants from the State of Florida, Boeing, CSX, Community Foundation and K-9s for Warriors.
What does serving on the Advisory Council mean to you?
The Advisory Council serves as another resource to the clinic leadership team. All of the Advisory Council members have their wealth of career and life experiences and their own networks within the community that they bring to the table. They are all immensely committed to the importance of this mission, and they are an important voice to advocate and educate others about the clinic, as well as potentially gain financial support. We also help understand the metrics about the impact of services, so that we and the team know whether we are focusing on the right things or need to refocus on a certain area. It is an honor to commit my time and service to the Cohen Military Family Clinic.