Meet the Team: Alexandra Field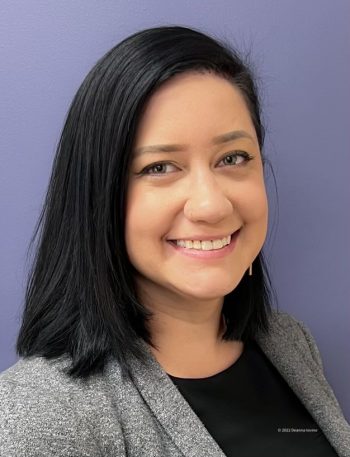 Tell me a little bit about yourself, such as where you grew up and your background leading up to joining CVN?
I grew up in Virginia, attended Virginia Tech, then moved to Charlotte, NC, where I began my career in social work. Eventually, I made it to Jacksonville, FL. I am a Licensed Clinical Social Worker (LCSW) and have 10 years of experience in the field, working in various roles both therapeutic and in leadership.
You've taken life experience and built a career to help others, what was your greatest takeaway from this process?
My greatest takeaway is that regardless of someone's experiences, you can always learn something from them. People are the experts on their own lives and I am just there to accompany them during a chapter.
How have things been going at the clinic since you arrived?
Things have gone well since joining the clinic. Despite my years of experience, I am thankful for the amount of training provided for my role.
Have you faced challenges so far in your time at the clinic?
Any time starting a new job there are challenges with learning a new system, a new team, a new office. However, as I have acclimated, I have been met with support.
What do you hope for the clinic and your clients?
I hope that our clients feel they are supported both by counseling and available case management services, as well as additional programming offered by the clinic. I hope that our clients feel they are safe while being emotionally open in order to heal.
What do you like to do for fun?
I enjoy spending time with my family, dog, and cat. I like to spend time at the beach, rock climbing at a local indoor gym, and relaxing at home.
Favorite sports team?
I am a Virginia Tech Hokies fan!