Meet the Team: Anna Batson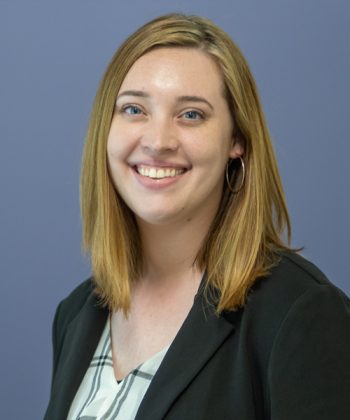 One thing is definite within the Steven A. Cohen Military Family Clinic at Centerstone – our team is a team. Each and every staff member not only plays a crucial role in accomplishing our mission to ensure our military families receive the care they've earned, but they do so from the heart and with a passion that can't help but to inspire. Here's a closer look at one such teammate, Clarksville Office Manager, Anna Batson.
Tell me a little bit about yourself, such as where you grew up and your background leading up to joining CVN?
I am native to Clarksville, grew up here and very happy to be back. My background is with Veteran agencies having started my career at Montgomery County Veterans Treatment Court back in 2016. I moved into the Office Coordinator role at this clinic when we opened in 2018 and shortly after, took some time off to complete my Bachelor's degree and travel. I was able to come back and move into a leadership position and now serve as the Office Manager for the clinic.
You've taken life experience and built a career to help others, what was your greatest takeaway from this process?
During my time away from the clinic finishing school, I received a call from the previous Office Manager in 2020 letting me know that an individual came in to the clinic holding my tattered business card from 2018. They said a friend had passed it along and it had been in their wallet for the last 2 years and they were finally ready to accept help. I knew right then and there I wanted to come back and be part of people's healing journey.
How have things been going at the clinic since you arrived?
Busy! We have steadily accepted more and more new clients year over year and grown our staff significantly. It's the best kind of "busy" J
Have you faced challenges so far in your time at the clinic?
We get such good feedback from our clients and they will often refer friends and family to us. While growing our staff, it is difficult to relay wait times to clients because we want to help everyone as timely as possible. I am proud of our team and the great work we are doing to reduce those wait times for incoming clients.
What do you hope for clinic and your clients?
I hope that our clients feel welcome and see our clinic as a non-judgmental place for healing. I hope that everyone feels that this is a safe-space to talk and accept help in improving their quality of life.
What do you like to do for fun?
I enjoy spending time with my friends and family and travelling whenever I can.