Meet the Team – Anna Batson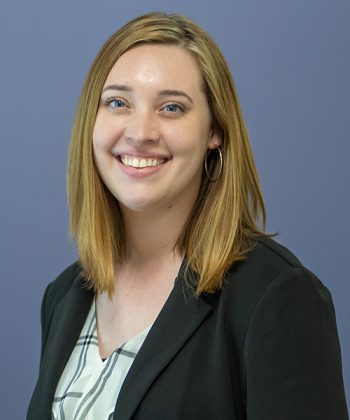 Anna works as an Office Coordinator for the Steven A. Cohen Military Family Clinic at Centerstone in Clarksville, Tenn. Let's get to know her a bit.
Tell us a little bit about yourself, such as where you grew up and your background leading up to joining the Cohen Clinic at Centerstone?
I grew up here in Clarksville and just recently moved back. I attended Clarksville Academy, class of 2010, and studied broadcast journalism at UT-Knoxville. I am now studying business communications at Lipscomb University and plan to graduate this May. Growing up so close to Ft. Campbell and having a grandfather that served in the 101st Airborne Division, I was raised with a deep appreciation of the service men and women in our community. I was given the opportunity to work for the Montgomery County Veterans Treatment Court from 2016 to 2018 and this furthered my passion for working with organizations that support and provide services and resources for veterans.
How have things been going at the clinic since you arrived?
It has been amazing to see how quickly our client base has grown. To me, the best advertisement is word-of-mouth so I think it speaks volumes about our amazing clinicians that people are having such a good experience with us thus far and encourage friends and family to pursue services with us as well. When I first began working at the clinic, I believe our staff was about 10 and now I am one of 25 employees. I think it speaks to how needed these services are in our community and I am so glad that I get to be a part of it.
What do you hope for the clinic and your clients?
My hope is that our clinic will continue to grow, helping veterans and their family members lead happy and fulfilling lives in our community.
What do you like to do for fun?
I really enjoy spending time with friends and family and taking weekend getaways to cities I've never been. If there is a theme park, I am there!
Favorite sports team?
I just hope everyone has fun. Do the thing, win the points!