Meet the Team: Jennifer Smith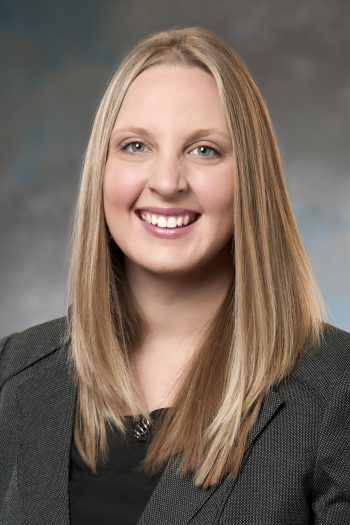 At the Steven A. Cohen Military Family Clinics at Centerstone our team is phenomenal. Each and every staff member not only plays a crucial role in accomplishing our mission to ensure our military families receive the care they've earned, but they do so from the heart and with a passion that can't help but to inspire. Here's a closer look at one such teammate, clinic director, Jennifer Smith.
Tell me a little bit about yourself, such as where you grew up and your background leading up to joining CVN?
I grew up in both Dallas Texas and South Florida- with pretty much no affiliation with the military. At the age of 18 I met my now husband who had lifelong aspirations to be a soldier. Shortly after we met he enlisted in the National Guard and at the age of 21 I became a military spouse. After 6 years in service, a combat deployment, and multiple other separations along the way I became more familiar with the struggles that our veterans and military families face each day. I had already began my path to being a social worker when we married but as I was exposed to military life and the struggles soldiers/veterans face it became a dream of mine to work professionally with the military population. It was a long journey to get here and I've worked in multiple different aspects of social work and mental health but I'm thankful that each of those roles prepared me for the work I am honored to be able to be a part of with CVN.
You've taken life experience and built a career to help others, what was your greatest takeaway from this process?
I'm exceedingly grateful that I have a career that allows me to meet people in a place where they are trusting me to provide support and comfort. I'm honored that my life experience as a military spouse can offer something valuable to those who have sacrificed much more than I have in time and in life as a veteran or a military family member. It's an honor to do this work each day and it's something I strive to never take for granted.
How have things been going at the clinic since you arrived?
They are ever changing and ever growing which is such a positive journey to be a part of. I'm thankful for the opportunities that being at the clinic have allowed for both professional and personal growth. I enjoy being a part of projects that are still developing and it is exciting for me to be a part of watching the clinic evolve each day into a place a greatness in serving the military population.
Have you faced challenges so far in your time at the clinic?
The challenges we face is the same question I ask myself everyday which is "how do we make sure we continue to make this clinic accessible to those who need it and provide service to this most deserving population". Making sure we stay accessible and as a place that people see that will embrace them where they are and walk a journey of healing with them will always be a challenge but a priority as well.
What do you hope for clinic and your clients?
I hope for continued growth in being able to reach more veterans and more family members. The need is so present and this is one of the most deserving populations of help and resources after the sacrifices they have made. I hope we can extend our reach to help more, I hope we can extend our knowledge to increase our services offered, and I hope that our drive to be better every day continues to grow so that we can meet the needs of this community.
What do you like to do for fun?
My family and I love the outdoors and you can find us camping, hiking, and exploring the outdoors for fun and for a way to recharge.
Favorite sports team?
America's team…the Dallas Cowboys!