Meet the Team: Morgan Pospisil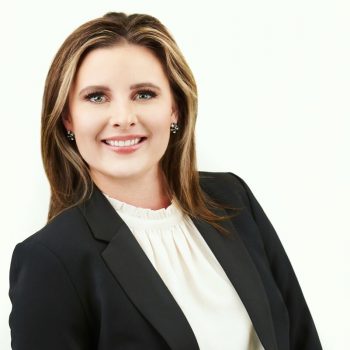 One thing is definite within the Steven A. Cohen Military Family Clinic at Centerstone – our team is a team. Each and every staff member not only plays a crucial role in accomplishing our mission to ensure our military families receive the care they've earned, but they do so from the heart and with a passion that can't help but inspire. Here's a closer look at one such teammate CVN fellow, Morgan Pospisil.
Tell me a little bit about yourself, such as where you grew up and your background leading up to joining CVN?
I was born in and raised in Savannah, GA, where I developed a deep fondness for music and the performing arts. After high school I moved to Nashville, TN, where I pursued a Bachelor of Arts in Entertainment Industries Studies from Belmont University. Upon graduating, I continued a career in the music industry including roles in publishing and booking. I met my eventual husband, while he was serving as a member of the 101st Airborne Division located at Ft. Campbell, KY. Following his deployment from Iraq, we were married and soon moved to Ft. Bragg, NC. During this time, I contemplated what my career trajectory would be and recognized that the U.S. Military and Veteran community had a significant lack of mental health resources and sought to help in whatever manner I could. For the next two years, I completed my Masters of Arts in Clinical Mental Health Counseling and volunteered for the Stephen A. Cohen Military Family Clinic in Fayetteville, NC. My husband and I returned to Clarksville, TN, where I served as an intern and was recently hired as a fellow by the Stephen A. Cohen Military Family Clinic. My roles within this clinic have afforded me the privilege of serving a community in which I hold very dear to my heart.
You've taken life experience and built a career to help others, what was your greatest takeaway from this process?
My greatest takeaway from this experience is that every day I continue to learn something new from each of my clients regardless of age or personal background.
What do you hope for clinic and your clients?
I hope that this clinic continues to be a staple of this community serving our beloved Service Members, Veterans, and family members. My intention is to serve each client's needs to the best of my abilities that will in turn provide them with positive outlooks, coping mechanisms, and an overall enjoyment of life.
What do you like to do for fun?
I love spending time with my husband and puppy. They both keep me active and outside when the weather is nice.
Favorite sports team?
Of course, I'm a UGA Bulldogs fan. National Champs.