Meet the Team: Morgan Pospisil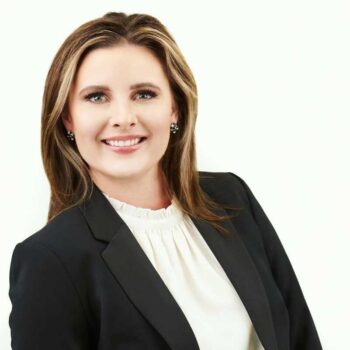 One thing is definite within the Steven A. Cohen Military Family Clinics at Centerstone – our team is phenomenal.  Each and every staff member not only plays a crucial role in accomplishing our mission to ensure our military families receive the care they've earned, but they do so from the heart and with a passion that can't help but to inspire. Here's a closer look at one such teammate intern, Morgan Pospisil.
Tell me a little bit about yourself, such as where you grew up and your background leading up to joining CVN?
I grew up in Savannah, Georgia. After graduating high school, I attended Belmont University (Nashville) and began working in the music industry. I enjoyed working in publishing and booking while immersed in the entertainment world. After meeting my husband, I knew that my career trajectory did not parallel with the Army life. After reading a book entitled Musicophilia by Oliver Sacks, I became more interested in understanding the emotions tied to music. That served as the catalyst for exploring the mental health field. I am in my last semester at Liberty University and will be receiving a masters in Clinical Mental Health Counseling this year. My intention for becoming a mental health counselor is to not only incorporate my desire to help others heal, but give back to the military community that I am a part of. CVN has provided me the opportunity to learn from an amazing team and build a foundational knowledge that I will utilize for my future in this field.
You've taken life experience and built a career to help others, what was your greatest takeaway from this process?
My greatest takeaway from my experience thus far is the importance of a team oriented environment. We are all unique, but remain connected through a shared desire to help others.
How have things been going at the clinic since you arrived?
Well, we are in the middle of a pandemic. I don't think there is any way to prepare for becoming a counselor in the middle of a global crisis. However, my supervisor Julie Adams as well as the other staff members have been extremely supportive throughout this process.
Have you faced challenges so far in your time at the clinic?
There are many pros to telehealth, but I do miss a clinic environment. With that said, our Cohen Clinics at Centerstone have done an exceptional job of transitioning to virtual communication. 
What do you hope for clinic and your clients?
My current goal is to formulate a professional identity within this field. In doing so, I hope to be a positive asset to a team. As far as my clients, my primary focus is to plant a seed of empowerment so that they can continue to evolve and heal even after our therapeutic alliance has ended.
What do you like to do for fun?
I love to spend time with friends and family. I am blessed to have a solid community of fellow military spouses on my husband's team that have been incredibly supportive. Through deployment life and grad school, it has been a blessing to have so much positive energy around me.