Meet the Team: Tiffany Douglas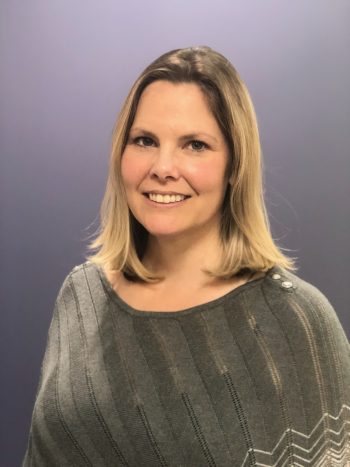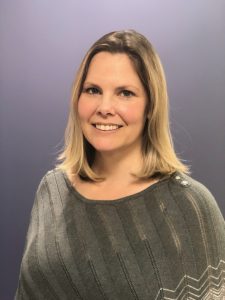 One thing is definite within the Steven A. Cohen Military Family Clinic at Centerstone – our team is a team.  Each and every staff member not only plays a crucial role in accomplishing our mission to ensure our military families receive the care they've earned, but they do so from the heart and with a passion that can't help but to inspire. Here's a closer look at one such teammate Licensed Clinical Social Worker, Tiffany Douglas.
Tell me a little bit about yourself, such as where you grew up and your background leading up to joining CVN?
I grew up in a very small town in Ohio, we had "bring your tractor to school" day. I have been a military spouse since 2002. Being a military spouse I have learned that change can be a lot of fun. I have been able to travel to many places and work with a wide variety of people.  I started my social work career working at Tampa General Hospital on the oncology floor and in the oncology clinic, working with people that were receiving their initial or final diagnosis.  Following a permanent change of station, I started working with children and families that were involved with the department of children and family services and had some sort of trauma that caused them to enter services. I did not last long.  I starting working privately in a practice that was primarily for medication assisted opioid treatment with mental health disorders sprinkled in.  On to another base where I started working with gold star families.  And today, I have finally found my place in the Steven A. Cohen Military Family Clinic at Centerstone.  I have been here for five months now and am enjoying the comradery and being part of a great team!!!
You've taken life experience and built a career to help others, what was your greatest takeaway from this process?
My greatest take away would be that the magic of therapy is ever changing with each client.  I hope that in every single client I am able to plant a seed of hope in their lives even if they are not prepared for change at the moment.
How have things been going at the clinic since you arrived?
The clinic has been great, I have been so appreciative of my colleagues for helping me to understand things that were not quite clear to me.  Knowing I can wander down the hall for an open door to ask for help is so encouraging.  Now, working virtually, just looking to see who is available on Skype for a quick instant message solution.
Have you faced challenges so far in your time at the clinic?
The main challenge is probably due to COVID-19.  Just working out the bumps from adjusting from 100% in-person services to 100% telehealth has been unique.  I believe it is a great stepping stool to allow us to have the potential to reach out to many more clients.
What do you hope for clinic and your clients?
My hope for the clinic and clients is that we continue to outgrow our space.  I would love to have a greater connection with the community for a greater sense of belonging for military families. Many times I find that there is a disconnect between the local community and the military base.
What do you like to do for fun?
I enjoy spending time with family at the local farmers market, or any type of outdoor festival.
Favorite sports team?
My favorite team would have to be the Tampa Bay Lightning. GO BOLTS!!!!