Memorial Day Considerations: A Day to Reflect, Honor & Remember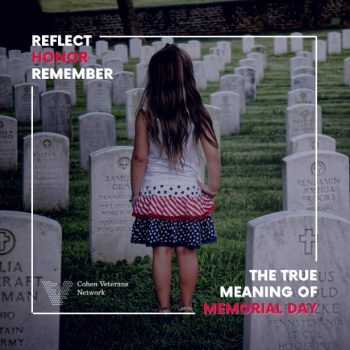 Memorial Day—Monday, May 30, 2022—is coming up quickly. For some, this day may be filled with barbeques, picnics and time spent with family to celebrate the unofficial start to the summer season. But for others, the day may evoke painful memories and feelings of grief.
On Memorial Day, it may be best to avoid saying "Happy Memorial Day." Instead consider asking, "How are you doing today?" and understand that some may not want to participate in activities. Letting someone know you are there for them can really make a difference.
Another thing to consider is the difference between Memorial Day, Veterans Day, and Armed Forces Day. Remembering the difference can make your military community feel more understood and help civilians be more mindful of sensitive days.
If you are preparing to enjoy time with family and friends this Memorial Day, pause and take a moment to reflect, honor and remember those who have fallen while serving in the United States military.
For more thoughts on Memorial Day, visit our social media channels all month long!