New Therapy Helps Military Families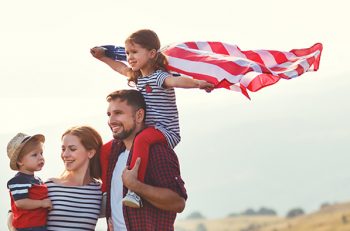 Being a parent or a caregiver of a young child can be stressful and tiring. Kids tend to be full of energy and can challenge us every step of the way. Being a parent or a caregiver of a young child with special needs or problematic behaviors has its own overwhelming set of stressors, barriers and challenges that can lead to fatigue, increased stress, embarrassment and regularly feeling overwhelmed.  Your child may behave defiantly, aggressively, or have low self-esteem and you are uncertain what to do next.  If you can identify with any of these concerns, and your child is between the ages of 2 and 7 years old, Parent Child Interaction Therapy (PCIT) may be a good fit for your family.
PCIT is a unique approach used to help children and parents tackle behavior problems through live coaching with a trained therapist. In this model, both parents and children are given the opportunity to work through real life scenarios while being supported, empowered, and equipped with effective ways to gain control over situations that can otherwise feel out of control.
The practice is divided into two phases that are typically conducted within 12-20 weekly sessions.  The first focuses on the parent providing care, warmth and a sense of security and safety to their child.  The second involves learning and implementing the skills to manage difficult behavior while feeling confident, being consistent and staying calm when invoking discipline.
As parents, we do the best we can, but equipped with specific knowledge and tools, we can achieve peace, safety, and harmony in the home.
If you are a military family interested in learning more or participating in PCIT, the Steven A. Cohen Military Family Clinic at Centerstone can help.  The clinic is equipped with everything needed to bring PCIT to your family.  We have therapists dedicated to providing the care Veterans and their families need and who understand a life of military service and the challenges it can bring.
For further questions, or to schedule an initial assessment to determine if your child is appropriate for Parent Child Interaction Therapy, please contact the Cohen Clinic at Centerstone in Clarksville, TN at (931) 221 3850.