Centerstone Appoints New Foundation President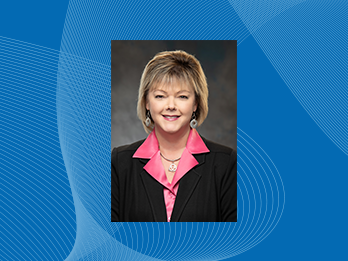 Centerstone today announced that Ramona Rhodes has been named president of Centerstone's Foundation. Rhodes has extensive strategy and operations experience, and previously served as executive vice president of marketing and chief operating officer of the Foundation.
As president, Rhodes will be responsible for advancing Centerstone's mission through philanthropy. She will work in direct collaboration with Centerstone's Foundation Board of Directors in the areas of endowment investment and management, stewardship of donor intent, growth of philanthropic support to Centerstone, and day-to-day operational management of the Foundation team located across five states.
"Ramona's leadership, vision and experience have greatly contributed to the Foundation's success and the growth of our organization's philanthropic support," said David C. Guth, Jr., chief executive officer of Centerstone. "Her commitment to our mission is evident through her long history with Centerstone, and I am confident and thrilled to have her lead the long-term vision for philanthropy at Centerstone."
Centerstone's Foundation is the philanthropic arm of Centerstone and supports the work of Centerstone, directly impacting clients and their families, advancing research and service innovation.
Rhodes has 29 years of experience in behavioral health care fundraising and marketing. During her tenure at Centerstone, the organization has grown from a small, Nashville-based agency to a multi-state, multi-tiered national organization serving over 180,000 individuals annually.
Under her leadership, the marketing team has received numerous recognitions. The 2002 Centerstone branding campaign was named a finalist by the Nashville Business Journal for the Center for Nonprofit Management's Salute to Excellence Awards. Multiple advertising campaigns and publications have also received marketing and communication awards over the years, including several Telly and Addy® awards for creative excellence. Rhodes was also named a Health Care Hero in 2011 by the Nashville Business Journal.
Rhodes holds a bachelor's degree from Lipscomb University in Nashville, Tenn., and is a member of the American Marketing Association and the Association of Healthcare Philanthropy.