Help Centerstone Just by Shopping with AmazonSmile!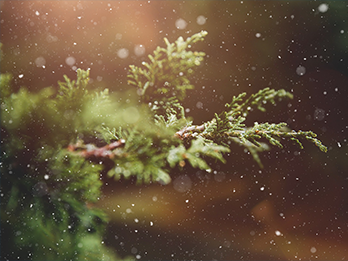 It only takes a few steps to set up a new or existing Amazon account to benefit Centerstone and then start shopping! Not only will you be marking off gifts from your shopping list, you will be giving back to the people we serve.
Here's how it works:
Visit http://smile.amazon.com to either set up your account or log in with your existing Amazon account information. Note: this is different from the standard www.amazon.com site.
In the "Supporting" option at the top left, click and search for "Centerstone Foundation." We ask that you select "Centerstone Foundation" as there are multiple accounts that have been set up over the years. By selecting the Centerstone Foundation, it ensures your dollars will get to the right place.
Once you've selected Centerstone Foundation to benefit from your purchases, we will receive 0.5% of the purchase price of any item you buy that is marked as "Eligible for AmazonSmile donation" as long as you shop through the AmazonSmile domain. It may not seem like a lot, but those dollars add up fast!
Keep in mind – in order for Centerstone to receive donations from your purchases, you MUST shop through http://smile.amazon.com and not via amazon.com. If you have an Amazon account, you will receive your full account benefits through this charitable giving platform in the same manner as the main domain platform. For example, Amazon Prime members still receive their Amazon Prime benefits through the AmazonSmile domain. Additionally, all items available via the amazon.com domain are also available via the AmazonSmile domain.
Please help us spread the word and let everyone know about this easy opportunity to support Centerstone as you complete your holiday shopping! This is an incredibly easy way to support our cause and provide much needed funds for the work that we do.