Centerstone gambling symposium highlights need for treatment services in Southern Illinois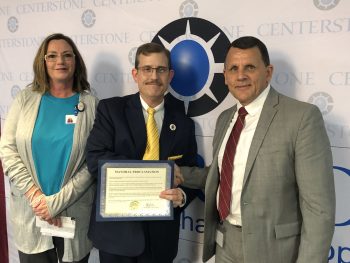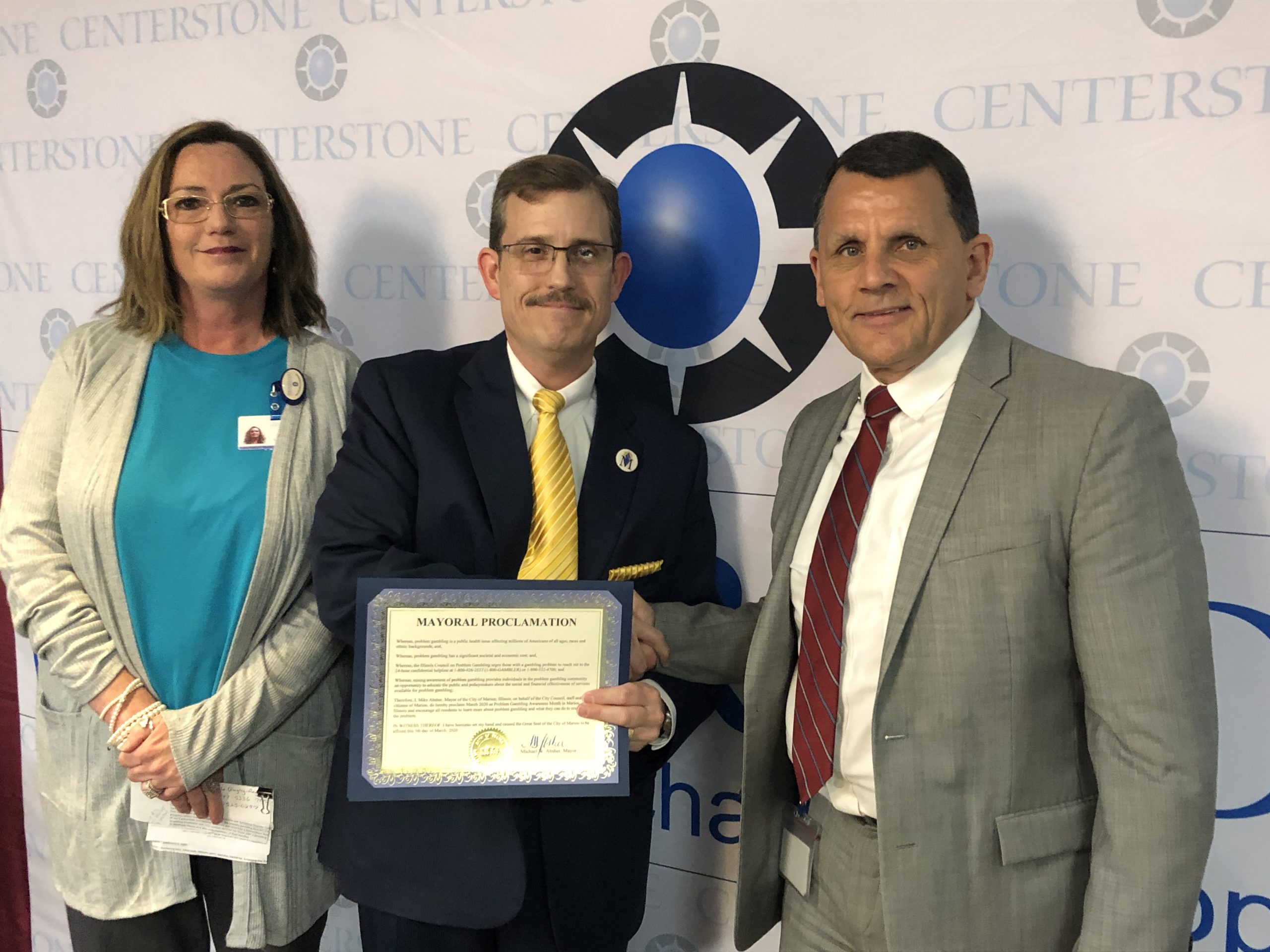 MARION, Ill. – Centerstone recently hosted the Problem and Compulsive Gambling Symposium at The Pavilion in Marion.
"We wanted to host this symposium to highlight the need for gambling treatment services in our region," said Angela Quigley-Ragland, clinical coordinator at Centerstone. "We need to educate the community so we can all support those with gambling disorders."
Bill Johnson, administrator of the Illinois Council on Problem Gambling (ICPG), presented on "What is Problem Gambling?" Johnson worked in the addiction treatment and prevention field for more than 40 years. He also has more than 40 years of continuous recovery from addiction.
The symposium also included Michelle L. Malkin, JD, MS, who spoke about "Social, Economic, and Criminal Consequences of Gambling." Malkin, a doctoral student in the School of Criminal Justice at Michigan State University, is currently conducting a research study on the consequences of gambling addiction and intends to expand the study to focus on those convicted of gambling motivated crimes to better assess their experiences in the criminal justice system.
"Our area faces many challenges, from lack of resources to poverty, and gambling disorders may increase those challenges and create more, including criminal behavior and additional mental health concerns," said Quigley-Ragland.
Marion Mayor Mike Absher presented a mayoral proclamation at the symposium naming March 2020 as Problem Gambling Awareness Month in Marion and urged residents to learn more about problem gambling and what they can do to eradicate the problem.
"Mayor Absher not only showed passion for raising awareness of the prevention, treatment and recovery services available for those adversely affected by gambling, but also to taking action to help those affected," Quigley-Ragland said. "Mayor Absher and many others display the power of working collaboratively to let people know that hope and help exist."
John Markley, Centerstone Regional CEO, rounded out the presenters.
"Approximately 2 million U.S. adults are estimated to meet criteria for gambling disorder. Another 4-6 million are considered to meet criteria for problem gambling. And yet for many residents of the US, gambling remains a hidden addiction," Markley said. "Let's join together to raise awareness. Let's take action."