Centerstone to host 21st annual bocce tournament to support behavioral healthcare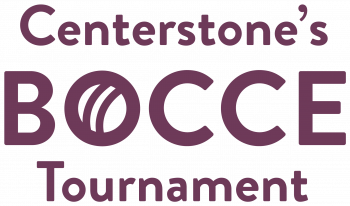 Centerstone, a national leader in behavioral healthcare, will host a bocce ball tournament, presented by SIU Credit Union, May 4-6 to raise money and awareness for mental health and substance use disorder treatment. Team registration and sponsorship opportunities are available at centerstone.org/bocce.
"This tournament is about more than bocce; it's about changing lives," said Erin Camfield, Centerstone's Director of Advancement. "Our noble purpose is to deliver care that changes people's lives and the funds raised at this fun, three-day tournament will be used to enhance treatment opportunities, remove barriers and instill hope in the children, adults and families served by Centerstone."
On May 4, the tournament kicks off with Client Day, a day of bocce for Centerstone vocational and residential clients at the Herrin Bocce Courts, 306 West Walnut, Herrin. Play begins at 9 a.m.
On May 5, the tournament continues with Corporate Day, a day where sponsors of the three-day bocce tournament compete at the Herrin Bocce Courts in a day of competitive fun, bragging rights, networking and support for behavioral health. Sponsorship opportunities are available, including a team sponsorship for $500 which includes one team of four during Corporate Day and lunch. Play begins at 9:30 a.m.
The tournament culminates in Community Day on May 6 where friends and families compete in teams of four at the Murphysboro Bocce Club, 2304-2314 Commercial Avenue, Murphysboro. Play begins at 10 a.m. Registration for a team of four is $80 and includes lunch.
Serving on the 21st annual Centerstone Bocce Tournament Committee are co-chair Joe Helleny with JMO Modular, co-chair Bob Chambers with Silkworm, and Mike Ewbank with Murphysboro Bocce Club.
"Everyone engaged in the event is helping to advance Centerstone's mission of delivering care that changes people's lives, ensuring care is available here in our communities," said Camfield.
For more information about the 21st annual Centerstone Bocce Tournament, contact Erin Camfield at Erin.Camfield@Centerstone.org or (618) 521-0243.