Exercising positivity to maintain happiness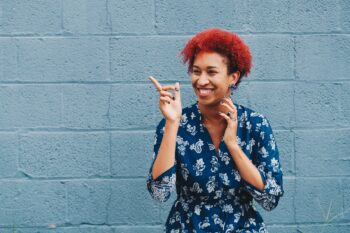 We all want to be as happy and peaceful as we can be. Sometimes, right when we feel happy and in a good place, life presents challenges. This is why positivity is so important. Maintaining a positive mindset can help you stay happy and at peace no matter what challenges come your way.
Having hope
To stay positive, you must be prepared for life's challenges. This begins with being mindful of your present circumstances: be present in the good moments and take them all in, remembering how you feel. Practice gratitude, focusing on all the good things in life you are thankful for. When challenges come, this will help you remember how good life can be and can provide something to strive for.
Then, when challenges do come, try to respond with hope. Believe that there is good on the other side. Don't immediately jump to the worst case scenario, but instead try to focus on the best possible result of the situation. Stop thinking of every "what if" and focus on what is. Reframe the challenge and find the silver lining.
"Our thoughts have a domino effect on how we feel," says Brittany McCrady, Centerstone Clinical Manager. "If your thoughts are focused on, 'this is awful,' then you will likely experience sadness or frustration. If you are able to shift your thoughts to something more hopeful, you will be more likely to find peace and happiness."
Feeling your feelings
While positivity is a great mindset, being overly positive can actually be negative. It is unrealistic to be happy all the time. We all have a full array of emotions," says McCrady. "There is a time and place for happiness, and sometimes we also need disappointment, anger, or fear to properly deal with challenges."
Trying to be happy and positive all the time may actually hinder your happiness. It may actually allow problems to continue that you need to resolve. Avoiding conflict or stress for the sake of staying happy will likely only help you in the short-term and may leave you even more stressed and unhappy later. It is important to find a balance between staying positive through life's challenges and feeling the weight of them.
As you continue to process your feelings, let them be your determination for facing the challenge head-on. Look at the problem and say, "This is not what I want in my life, and I'm going to do something about it." The sooner you accept your negative feelings and decide to make a change, the sooner you'll be able to rediscover peace and happiness.
If you are having trouble dealing with life's challenges, Centerstone is here to help. Call us at 1-877-HOPE123 (877-467-3123) for more information.
---
---