Getting Substance Use Treatment while Maintaining your Regular Life: MAT Can Help!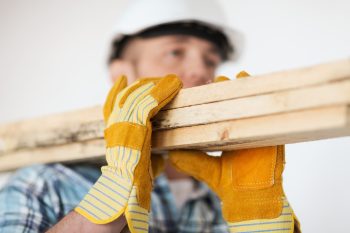 There's a great deal of misinformation out there when it comes to substance use disorder and getting help. The idea that you cannot get help for substance use without hitting rock bottom or without having to give up your regular life has been going around for a long time, but it is simply untrue. There are many different treatment options available for people who want help with their addiction and anytime is good time to seek help. In fact, the earlier a person seeks help, the easier it may be for them to achieve recovery.
At Centerstone, our treatment options for substance use disorder are vast. Depending on where you live, we offer help through outpatient counseling, inpatient detox services, residential programs, hospital care, and medication assisted treatment (MAT). Each service looks a bit different and depending on a client's preferences and needs, some may be a better choice than others.
MAT is perhaps one of Centerstone's most flexible treatment options for substance use disorder. MAT is a whole-person treatment option designed to help people aged 18 and up who have a severe addiction to alcohol or opioids. MAT combines traditional mental health therapy with special medication to assist someone in their recovery with the goal of reduced cravings and negative withdrawal symptoms, and improved physical wellbeing.
Being part of an MAT program allows you to continue living with your family, going to school and work, and maintain your regular routine while moving you toward recovery. Some portions of the MAT program are even available via telehealth, depending on your needs and location, which means you can receive care from home. "I came into the program in 2018 for help with alcohol. I was doing one in-person group counseling session per week and now I am two years in and doing one almost every day via Zoom," explained one Centerstone client. "I am in sales and have to maintain a flexible schedule and a lot of outside responsibilities, so this has worked great for me," they added.
"When I came into the MAT program, as my therapist says, I was kicking and screaming. I felt I didn't need this, I thought I worked too much, I felt I didn't have the hours to do anything," the client explained.  "But, Marie, my therapist, she's been right there beside me. I've noticed a big shift in my behavior, my attitude, and how I've felt. Now I actually enjoy going to group," the client added.
"I 100% expect to continue participating in the MAT program because it has given me the flexibility to live my busy lifestyle but get the help I really need at the same time," they said.
Taking the first step in seeking treatment can be scary, but it doesn't mean you have to give-up your life. If you are struggling with an addiction to alcohol or drugs, you may benefit from MAT. You can find more information about MAT at Centerstone, by clicking here. You can also connect with us for appointments or further information by calling 1-877-HOPE123 (877-467-3123).
---
---