Tips to Help Keep Kids Entertained this Summer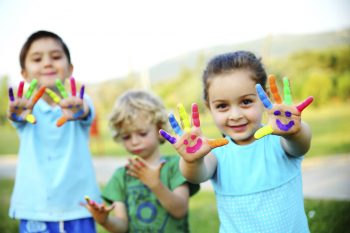 School is out and summer break has officially started for kids all around the country, but what are parents to do to keep their children entertained with the ongoing threat of COVID-19? Depending on your area, some summer camps and programs are still cancelled as social distancing efforts remain in place. However, with just a little creativity and ingenuity, you can keep the kids entertained in more meaningful ways beyond sitting them down in front of the TV. Check out these tips for summer activities you can promote for them this year!
Get Crafty! If you have some of the basics around your home—crayons, glue, construction paper, markers, popsicle sticks, and the like–your kids can let their imaginations run wild and keep themselves entertained for hours.
Get Outdoors! There are lots of safe options for kids to explore the great outdoors. From watching free nature cams, backyard camping, fishing in the neighborhood stream, or visiting a local park—there's still plenty to see outdoors while remaining safely away from others.
Spend Time Together! There's certainly no shortage of activities families can do together this summer! Visit a virtual museum to learn about a new topic, listen to an audiobook together, go on a hike, or just cook a meal together as a family. If you're into the environment, you and the kids can even volunteer to help beautify the neighborhood by picking up trash or planting some flowers. Spending time together is more important now than ever before!
Monitor Your Community Spread. As COVID-19 has become more contained over time through social distancing efforts and vaccinations, some activities have opened up. If your community's case numbers are low and there are safe activities available, see what else you can do in your area outside the house.
Centerstone is here for you. If you or any member of your family is having a hard time coping with the changes brought on by COVID-19 (or anything else), we can help. Centerstone remains fully operational and continuing to serve our clients and communities. Call us at 1-877-HOPE123 (877-467-3123) or visit centerstone.org/connect-with-us/ to get connected with care.
---
---